Julia's Worst Nightmare? Secret Video Diary Of Roberts' Tragic Suicide Sister REVEALED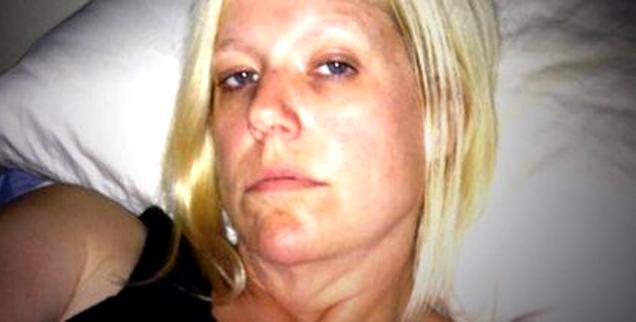 Just as Julia Roberts begins to recover from the tragic suicide of her sister, Nancy Motes, she may be headed for another nightmare: RadarOnline.com has learned that portions of Motes' secret video diaries recently leaked online and her estranged relationship with Roberts is among the topics of her heartfelt confession.
A preview for what was being characterized as an upcoming film, called Now That I Have Your Attention, surfaced on YouTube Monday. According to accompanying text, the film was set to reveal "how Motes was bullied about her weight by her family and how her life day to day … really was by her own words. Real Life Moments."
Article continues below advertisement
Roberts' attorneys have since had the video taken down, claiming Motes' estate owns the videos' copyright. As such, the documentary will never see the light of day -- but only Radar got a sneak peek!
In the clip, part of which was filmed on May 15, 2013, Motes hinted at the feud with her famous sister that would consume her tragic last months.
"Same old same old with my family," she sighed. "Situation doesn't change … There's been some crap …"
Later in the clip, she's shown distraught, almost in tears, choking out the words, "Sh*t is so f*cked up. F*cked up."
Indeed, it seemed her family drama was overshadowing her recent engagement -- which she gushes about in the clip -- and her weight loss victory. After gastric bypass surgery, she said, she was down "well over 100 pounds."
But just a few months later, things turned nasty when Motes launched a vitriolic Twitter rant against older sister Roberts, as Radar has reported.
"So my 'sister' said that with all her friends & fans she doesn't need anymore love," Motes wrote. "Just so you all know 'America's Sweetheart' is a B—-H!!'"
She later added, "Do you want to be a fan of someone so cruel? She's not even that good of an actress. Happy you totally F—ed with me?"
Motes was found dead of a drug overdose on February 9.
If you, or anyone you know, is struggling with thoughts of suicide, please immediately seek help. You can speak with a skilled, trained counselor at a national Suicide Prevention Lifeline crisis center in your area, anytime 24/7 — call 1-800-273-TALK (8255).