Pretty Ugly Family Feud: 'If Nancy Hadn't Been Julia Roberts' Kid Sister, I Believe She'd Still Be Alive,' Says Suicide Victim's Fiance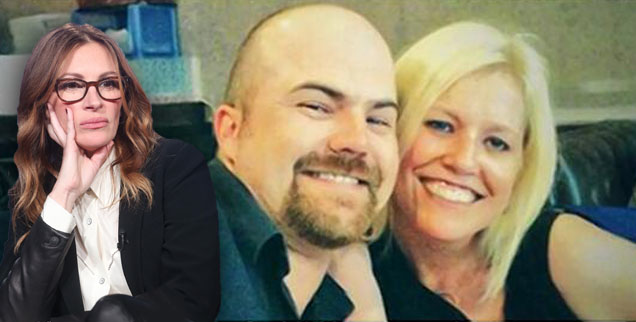 Nancy Motes suicide death is being laid at the feet of her sister, Julia Roberts, by a distraught John Dilbeck.
Motes' fiancé is calling the Roberts-Motes clan "the ultimate dysfunctional Hollywood family" and says "if Nancy hadn't been Julia Roberts sister, I believe she'd still be alive."
In an emotionally charged interview with the MailOnline, Dilbeck, who was planning his wedding with Motes, reveals shouting matches and "bitter" emails and letters between the sisters.
Article continues below advertisement
"Nancy felt bullied by Julia her whole life. Julia tormented Nancy about her weight and called her a fat failure," Dilbeck claimed. "Nancy spiraled into a pit of depression and took her own life."
Dilbeck acknowledged that Motes had a serious drug abuse problem in the last years of her life.
"She became paranoid about Julia saying she wanted to 'destroy' her and calling her 'that bitch' and 'the monster'," he said.
In her final weeks, Motes also tweeted about Julia, calling her a "hag" and a "hate filled pathetic excuse for a human."
And in her final insult to her family, Motes wrote of them in the suicide note Dilbeck shared with the Mail.
"My mother and my so called 'siblings' get nothing except the memory that they are the ones that drove me into the deepest depression I've ever been in."
Reps for Roberts, who is up for an Academy Award Sunday night, ironically for her part in a film about a dysfunctional family, did not respond to requests for comment on Dilbeck's story.