Manti Te'o's Uncle Slams Alleged Creator Of Fake Girlfriend As A Liar, 'I Smelled A Bad Rat'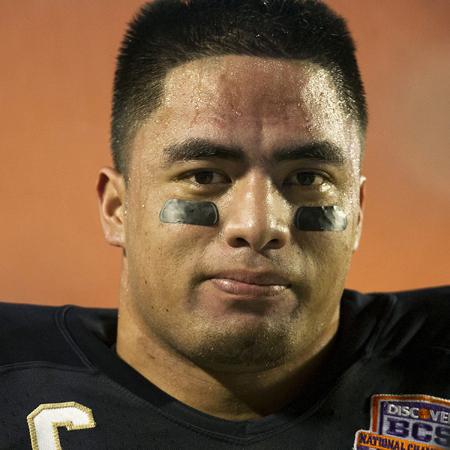 The late night comics are having a blast mocking Manti Te'o's "fake girlfriend" scandal, but the Notre Dame linebacker's uncle is not seeing the funny side of what he is claiming is criminal "rat" who needs to be prosecuted.
"I know a liar when I'm around one, and (Tuiasosopo) was one," said the shamed college football star's uncle, Alema Te'o, as he blasted alleged scammer Ronaiah Tuiasosopo on The Zone Sports Network during a radio interview on Thursday night.
Article continues below advertisement
"I smelled him as a bad rat from the get-go and I'm not afraid to come out and say that. Ronaiah Tuiasosopo is a liar, he concocted the whole thing. He's been lying every step of the way."
As RadarOnline.com previously reported, the college linebacker won the attention of the nation with the tragic revelation that just days after the death of his beloved grandmother last September, he said he'd learned that his girlfriend, Lennay Kekua, had been involved in a serious car accident in California, and was then diagnosed with leukemia, which she soon supposedly succumbed to.
Now, thanks to a groundbreaking expose by Deadspin.com, it has been revealed that his sweetheart not only didn't die – doesn't even exist!
Uncle Alema met the man who allegedly created the fake girlfriend at Notre Dame's victory over rivals USC on November 24 and revealed how he used his nine-year-old sister in the scam. Alema said the little girl was actually the voice on the phone when he thought he was speaking with Lennay. "She was used as a pawn," he said.
Article continues below advertisement
Manti, 22, has been accused of blatantly lying since the revelation for claiming that he met his make-believe girlfriend, but his uncle thinks the player did actually meet a woman who has been hired to pose as Kekua. "I believe that it was an elaborate plan and he had a girl staged to be Lennay and (have Manti) see her out there and made arrangements for her to be out there," he told the sports radio network.