Outrage! Fox News Host Says Female Victims Of Domestic Violence Should 'Make Better Decisions'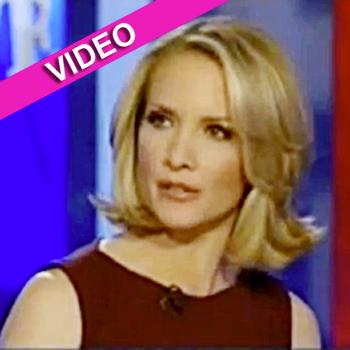 By Debbie Emery - RadarOnline.com Reporter
A Fox news host has is facing a bitter backlash after she suggested that the victims of domestic violence should "make better decisions."
The controversial comments were made by former White House press secretary Dana Perino on Wednesday during a discussion of the tragic murder suicide involving NFL player Jovan Belcher and his girlfriend, Kasandra Perkins.
While the panelists on the debate show, The Five, argued whether women should carry guns for protection, Perino interjected: "I think it skirts the issue. Women are victims of violence all the time."
Article continues below advertisement
When co-host Greg Gutfeld suggested, "(They) should have guns!" Dana responded flippantly: "Well, or make better decisions."
As RadarOnline.com previously reported, Belcher, 25, shot and killed his 22-year-old girlfriend, Kasandra Perkins, on Saturday morning after the pair got into a heated argument, Belcher then traveled five miles to the Chiefs' Arrowhead Stadium where he was met by general manager Scott Pioli and coach Romeo Crennel, where Belcher thanked them for all they'd done for him before shooting himself.
Perino's thoughtlessness in the wake of a double shooting that left the couple's three-month-old daughter, Zoey, an orphan has outraged both viewers and politicians alike. Wisconsin Democratic Rep. Gwen Moore responded angrily on Twitter: "As someone who has survived sexual assault, I can say that violence is not the victim's fault."
The former Bush White House staffer is not the first TV commentator to make questionable statements about Belcher and Perkins' deaths.
Article continues below advertisement
On Sunday, NBC's Bob Costas used the incident as an excuse to make an on-air rant about his opinions on gun control. "In the coming days, Jovan Belcher's actions and their possible connection to football will be analyzed," he said in a 90-second commentary during halftime of the Dallas Cowboys and Philadelphia Eagles game. "Who knows?...If Jovan Belcher didn't possess a gun, he and Kasandra Perkins would both be alive today."