Jenni Rivera's Crashed Plane Registered To Company Linked To Mexican Drug Cartel, Claims Report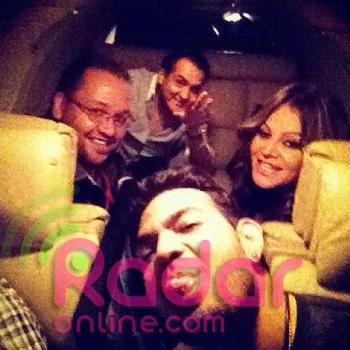 By Jon Boon - RadarOnline.com Reporter
The ill-fated Learjet that crashed Sunday, killing Latino superstar Jenni Rivera, was reportedly owned by a man accused of having links to a violent Tijuana drug cartel, RadarOnline.com has learned.
The plane, which mysteriously crashed in Monterrey, North Mexico is registered to a company owned by Christian Esquino Nunez, according to LaLate.com.
Nunez, whose whereabouts are presently unknown, has been accused by federal prosecutors of having ties to a Tijuana cartel operated by the Arrellano-Felix brothers. He has also been accused of helping to smuggle Libyan dictator Muammar Gaddafi's son, Saadi, into Mexico.
Article continues below advertisement
In documents released Tuesday, the plane was revealed to be owned by Starwood Management – a company owned by Nunez, a once deported Mexican citizen and former resident of San Diego, Calif.
Back in 1993, Nunez was indicted in Florida on drug trafficking charges. The U.S. Attorney for the Middle District of Florida accused Esquino Nunez of providing aircrafts to smugglers who transported 487 kilograms of cocaine from Colombia to South Florida.
Nunez pleaded guilty to conspiring to conceal from the IRS and was given a 5 year prison sentence. Then, in 2005, Nunez was convicted on charges of creating fraudulent logbooks for six planes.
According to the lawsuit, he fraudulently obtained pilot licenses, aircraft tail numbers, airport codes, and counterfeit inspection stamps to significantly mark-up the value of the planes. Nunez pleaded guilty to the fraud charges and was sentenced to 24 months
Article continues below advertisement