Larry Hagman Delayed Potentially Life Saving Cancer Treatment To Film Dallas, Claims New Report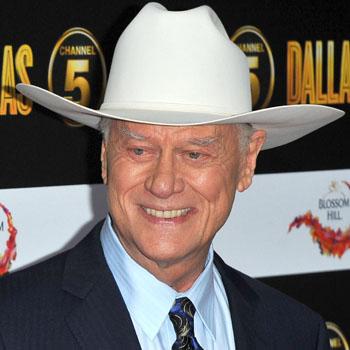 TV legend Larry Hagman delayed cancer treatment to continue – and that's what cost him his life, according to the National Enquirer.
Hagman, who passed away on November 23 aged 81, filmed six of the 18 episodes planned for season 2 of the TNT series before he became too weak, says the report.
And it was all because he was desperate to continue playing villainous oil tycoon J.R. Ewing.
"Larry Hagman didn't have to die!" a source close to Hagman told the Enquirer.
Article continues below advertisement
"He could have sought aggressive treatment earlier, but he was so determined to finish as many episodes of Dallas as he could that he hid his condition from producers and continued filming.
"He wanted to be J.R. to the very end."
Award-winning writer Harry Hurt III, who was a close pal of Hagman, also unveils some startling revelations, including that the gutsy actor died of complications from leukemia – not from his battle with Stage 2 tongue cancer.
"I had no idea Larry was so seriously ill until his son Preston called me and said, 'Harry, I just wanted to let you know that dad died, and I didn't want you to read it in the papers,'" Hurt revealed.
"Preston said, 'Dad had tongue cancer, but in the end he died from leukemia .' I was just blown away.
"About a year ago, Larry had been through a series of chemotherapy and radiation treatments for Stage 2 tongue cancer. He was convinced he'd beaten it, and so was I."