Prince William & Kate Middleton 'Deeply Saddened' To Hear 'Popular' Nurse Who Transferred DJ's Prank Call Is Dead Of Suspected Suicide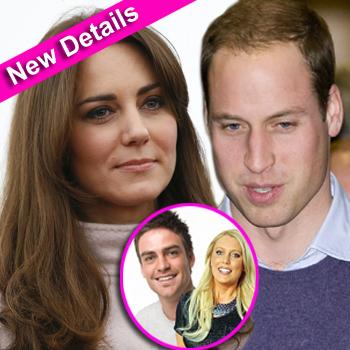 Article continues below advertisement
In their statement, the Duke and Duchess of Cambridge said they are "deeply saddened" by the tragedy and added: "Their thoughts and prayers are with Jacintha Saldanha's family, friends and colleagues at this very sad time."
As RadarOnlione.com previously reported, Saldanha's unconscious body was found at a home only yards away from King Edward VII Hospital, where she worked, just before 9:30 a.m. Friday.
Two ambulances were dispatched to the central London residence, but paramedics were not able to revive her and she was pronounced dead at the scene.
Officers from Scotland Yard have launched an investigation, and at this time are treating the death as "unexplained," but sources told the Daily Mail that authorities believe Saldanha -- a wife and mother of two -- committed suicide. No other details surrounding her death have been made public.
Article continues below advertisement
Officials with the King Edward VII hospital -- who were not believed to be disciplining Saldanha over the incident -- announced her death with "very deep sadness."
Their statement added: "Jacintha has worked at the King Edward VII Hospital for more than four years. She was an excellent nurse and well respected and popular with all over her colleagues."
Nurse Saldanha answered the prank call at 5:30am on Wednesday morning; she was helping out on the reception desk at the time.
In the call, Australia's 2Day FM DJ Mel Greig, impersonating the Queen, said: "Oh, hello there. Could I please speak to Kate please, my granddaughter?"
Thinking she was in fact speaking to the Queen, Saldanha replied: "Oh yes, just hold on ma'am'."
She then transferred the call to one of the nurses who was caring for the Duchess of Cambridge.
The other nurse, also believing she was speaking to the Queen, then answered several personal questions about Kate's condition -- information that was supposed to be confidential.
Article continues below advertisement
A recording of the entire conversation was played on the Sydney-based radio station 2Day and quickly went viral, much to the delight of Greig, and her fellow DJ, Michael Christian, who pretended to be Prince Charles during the call to the second nurse.
Meanwhile, Kate, who was released from the hospital Thursday, is now resting at Kensington Place in London, the home she shares with Prince William.
The Duchess had spent three nights under observation in the private hospital recovering from hyperemesis gravidarum, or acute morning sickness, brought on my her pregnancy.