Prank Gone Terribly Wrong! Nurse, Who Put Through Radio DJs Pretending To Be The Queen, Kills Herself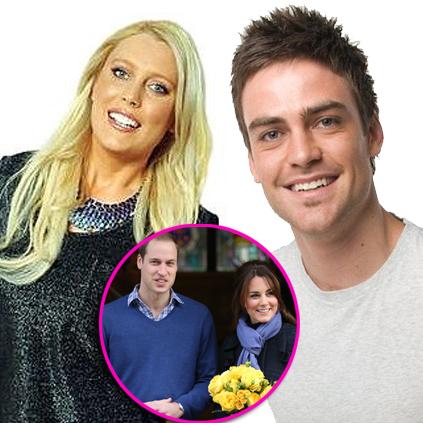 Article continues below advertisement
Jacintha Saldanha's unconscious body was found at a home only yards away from King Edward VII Hospital, where she worked as a nurse, around 9:30 a.m. Friday.
Two ambulances were dispatched to the central London residence, but paramedics were not able to revive her and she was pronounced dead at the scene.
Officers from Scotland Yard have launched an investigation, and at this time are treating the death as "unexplained."
A Scotland Yard spokesman said: "Police were called at approximately 9.25 am on Friday, December 7, to a report of a woman found unconscious an address in Weymouth Street, W1.
"London Ambulance Service attended and the woman was pronounced dead at the scene.
"Inquiries are continuing to establish the circumstances of the incident.
"The death is not being treated as suspicious at this stage."
While the exact cause of death is not known, the Daily Mail reports that one source indicated the woman appeared to have killed herself.
Article continues below advertisement
A statement by the hospital where Saldanha worked indicated the prank call had taken a toll on her. "We can confirm that Jacintha was recently the victim of a hoax call to the hospital. The hospital had been supporting her throughout this difficult time," read the statement from King Edvard VII hospital.
As RadarOnline.com has previously reported, only two days earlier, Saldanha took aphone call from Aussie DJs Mel Greig and Michael Christian pretending to be the Queen and Prince Charles.
In the call -- placed at 5:30am on Tuesday -- Greig, impersonating the Queen, said: "Oh, hello there. Could I please speak to Kate please, my granddaughter?"
Thinking she was speaking to the Queen, Saldanha replied: "Oh yes, just hold on ma'am'."
She then transferred the call to one of the nurses who was caring for the Duchess of Cambridge.
That nurse, also believing she was speaking to the Queen, then answered severalpersonal questions about Kate's condition -- information that was supposed to be confidential.
Article continues below advertisement
A recording of the entire conversation was played on the Sydney-based radio station 2Day and quickly went viral, much to the delight of the two DJs.
Meanwhile, Kate, who was released from the hospital Thursday, is now resting at Kensington Place in London, the home she shares with Prince William.
The Duchess had spent three nights under observation in the private hospital recovering from hyperemesis gravidarum, or acute morning sickness, brought on my her pregnancy.