It's An Outrage! Convicted Murderer Joran Van der Sloot Gets Woman Pregnant While In Prison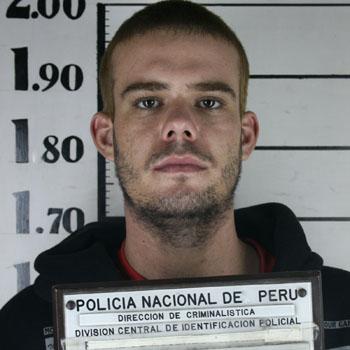 Joran van der Sloot -- the man who admittedly murdered a Peruvian woman in 2010 and is linked to the 2005 disappearance in Aruba of an Alabama teenager -- says he's going to be a dad.
The incarcerated Dutch playboy says he impregnated a woman identified as "Leidi" during an unsupervised meeting while he was in custody in Lima, Peru, the Dutch newspaper De Telegraaf reported Wednesday. (In 2011, Peruvian media outlets reported a woman named Leydi Figueroa Uceda was van der Sloot's current girlfriend, though she denied the reports.)
Article continues below advertisement
"A test has proved" the pregnancy, van der Sloot told the paper, adding the woman, a devout Catholic, had no interest in getting an abortion. The convicted murderer's attorney Maximo Altez told the publication the woman is in her second trimester.
Van der Sloot is currently serving a 28-year sentence in a Peruvian prison in the murder of 21-year-old Stephany Ramirez Flores, a crime he pleaded guilty to in January. He'll be up for parole in more than nine years.