Exclusive
'I Am Sad And Depressed,' Moans Convicted Killer Joran Van Der Sloot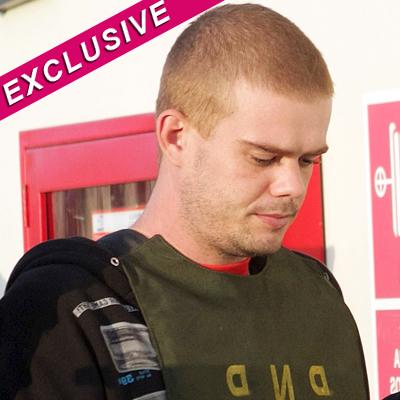 By Debbie Emery - RadarOnline.com Reporter
Joran van der Sloot has never shown any remorse for the murder of Stephany Flores, and now RadarOnline.com can exclusively reveal that the cold-hearted killer is still feeling sorry for himself, not the family of the deceased 21-year-old Peruvian student.
Currently wallowing in a maximum security prison in northern Lima serving 28 years after he pleaded guilty to the May 2010 killing, van der Sloot has been complaining about his pitiful state of mind despite confessing to the brutal crime.
Article continues below advertisement
"He moans that he is sad and depressed," a source in Peru exclusively told RadarOnline.com. "He hates it at Piedras Gordas prison and constantly complains about the food and the conditions, even that he doesn't get enough Internet access because he can't afford to bribe the guards."
As RadarOnline.com previously reported, the 24-year-old Dutchman's health has deteriorated since he was moved from the comforts of Castro Castro Prison, which had been his home since his arrest in June 2010.
The master manipulator, who remains the prime suspect in the disappearance of an Alabama teen in Aruba, got an extra blow this week when his self-confessed guardian angel, Mary Hamer, announced that she was hanging up her wings and not helping him anymore.
Upset with his longtime lawyer, Jose Luis Jimenez after the attorney returned $68,000 out of $75,000 that he owed Hamer, van der Sloot has pleaded with the Lake City, Florida radiologist to return to his side.
Article continues below advertisement
Joran's Guardian Angel: 'I Stand For Ethics, Gandhi, Martin Luther King'... And, Van Der Sloot