Exclusive
Joran Van Der Sloot's Health Deteriorates After Being Moved To Maximum Security Prison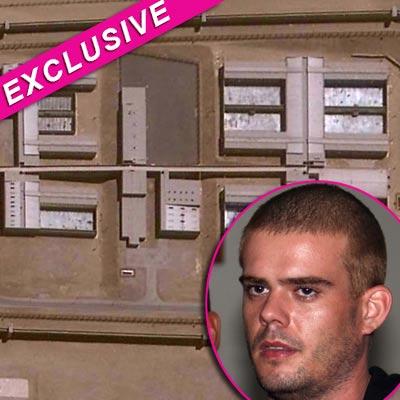 Article continues below advertisement
"His health has suffered and he is not doing well there," an insider exclusively told RadarOnline.com. "Joran blames the food and the water, he says that he is depressed and feeling weak all the time."
During his time at Castro Castro, the 24-year-old Dutchman enjoyed such perks as access to books, money, calling cards, internet access - and even conjugal visits.
As RadarOnline.com previously reported, the convicted killer was rumored to have gotten his girlfriend pregnant while he was incarcerated. Although his former lawyer denied the baby story, he told RadarOnline.com that sex was permitted behind bars.
"Conjugal visits are allowed at the prison and women regularly visit to see inmates – Joran had girlfriends come and see him and he did have sex but he did not get any of them pregnant," said Maximo Altez Navarro.
Over the past 1 1/2 years van der Sloot bonded with both the prison guards and the other inmates, but is now kept in solitary confinement where his cunning charm can't win anyone over.
"I am very worried about his deteriorating health, " Joran's 'guardian angel' Mary Hamer exclusively told RadarOnline.com. "I am terrified and I feel powerless to help."
Article continues below advertisement
The radiologist from Lake City, Florida, who keeps in close contact with van der Sloot and pays his legal bills, has expressed concern in the past about his physical well-being.
"He was groggy, he was stumbling, he knocked over a glass of water, and he had a rash around his neck," she told RadarOnline.com after she visited him last December.
Things have gone from bad to worse since he was moved to Piedras Gordas, a 161,458 square foot maximum security detention center located in a barren desert-like area of Peru, 18 miles from Lima.
It is considered one of the harshest places in the Peruvian penal system, but van der Sloot worries that things could get even more extreme for him if he is sent to the notorious Challapalca Prison, in the cold and inhospitable area of Tacna.
In 2002, a special investigation into the violation of human rights resulted in a report that recommended to the Peruvian State that "the prisons at Challapalca and Yanamayo be deemed unfit to serve that purpose, and that the personnel detained at those prisons be transferred to other prisons."
Article continues below advertisement
Joran's lawyer, Jose Luis Jimenez, is currently fighting to make sure that his client doesn't end his days in the frozen hell hole, and has filed an appeal against his sentence.
Jimenez claims that the three judges who sentenced van der Sloot did not take into account his prior confession, and that he never denied the murder.
Van der Sloot remains the prime suspect in the disappearance of an Alabama teen, who went missing from Aruba in 2005.