Joran Van Der Sloot Appeals 28-Year Murder Sentence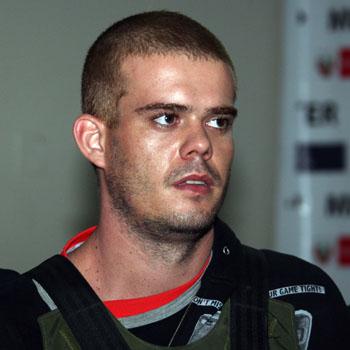 Article continues below advertisement
The appeal was reportedly made last week and comes in light of RadarOnline.com's exclusive report that Jimenez claims the 24-year-old Dutchman is upset with him for returning almost $75,000 that Florida woman, Joran's "guardian angel" Mary Hamer sent him for "bail."
"That upset him very much and he saw me as a traitor," wrote Jimenez in an e-mail to RadarOnline.com.
He claims that it was Joran's decision to ask Mary for the money, and that he simply verified that it went into his account.
MORE ON:
Joran Van der Sloot
On Monday, Jimenez reportedly argued that van der Sloot never denied killing Flores, who was found beaten and strangled in a Lima hotel room after the pair had been playing poker together.
Van der Sloot still remains the prime suspect in the disappearance of an Alabama teen in Aruba, who went missing exactly five years earlier to the day of Flores' murder.
He is currently being held in Piedras Gordas prison north of Lima, where he is segregated from other inmates.