Exclusive
Joran's Guardian Angel: 'Mr. Van Der Sloot Will Present His Thesis Of Peace To The Peruvian People And The World'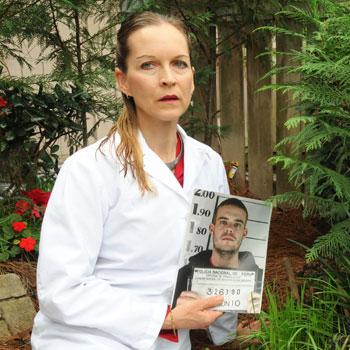 Article continues below advertisement
"My humble request for clemency and mercy for honest and sincere statement of confession of Joran van der Sloot. Please release Mr. van der Sloot to me for 10 years Gandhi Nonviolence Program," wrote Hamer, in Spanish.
"In 2022, Mr. van der Sloot will present his thesis of peace to the Peruvian people and the world."
As RadarOnline.com previously reported, the Florida-based radiologist believes that van der Sloot was suffering from post traumatic stress disorder when he killed Flores in a hotel room on May 30, 2010, the five-year anniversary of the date an Alabama teen went missing in Aruba, for which van der Sloot was arrested twice in connection with, but never charged.
In another startling message, Hamer asks the Peruvian president if there is a plot to kill 24-year-old Joran before he is sentenced.
"Is it true that a prison official INPE Castro ordered the assassination of Joran Van der Sloot on Friday January 13 to January 17?" she wrote in an e-mail that she then sent to RadarOnline.com.
On her last trip to Peru in December, Hamer had expressed her concern over Joran's plummeting health and worry that he might be taking drugs.
Article continues below advertisement
"He was groggy, he was stumbling, he knocked over a glass of water, and he had a rash around his neck. His health has deteriorated and his health is going down," the 55-year-old exclusively told RadarOnline.com.
When he appeared in court on Wednesday, van der Sloot seemed coherent when he made a brief statement admitting his guilt to the Peruvian student's murder.
"Yes, I want to plead guilty. I wanted from the first moment to confess sincerely," he told the court. "I truly am sorry for this act. I feel very bad."