Nancy Grace Slams Joran Van Der Sloot's Friend 'You Are A Fool'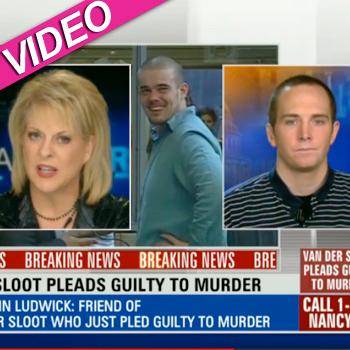 By Alexis Tereszcuk - Radar Senior Reporter
Nobody messes with Nancy Grace -- and RadarOnline.com has the video to prove it!
The spitfire television host is not going to let Joran Van Der Sloot's friends defend him and blame his latest victim, Stephany Flores, for her own death.
In an exclusive interview Nancy rails on John Ludwick, a friend of Joran's who claims that he killed Flores because he was suffering from post traumatic stress -- and that it was her fault for being there. 
Article continues below advertisement
"Well she put herself in the situation Nancy, as soon as she found out who he was, she should have left, she shouldn't have started an argument and fighting with him, and being in an isolated area, where you know," Ludwick says, trying to defend Joran, who pleaded guilty on Wednesday to the murder of Flores in Peru.
This infuriated the HLN host, who uses her trademark acid tongue to shut down Joran's friend's excuses.
"Ok, so John Ludwick, and I, speaking now not as a lawyer but as a victim of violent crime myself," Nancy began. "You are saying that the murder victim who endured a brutal beating a super human strangulation where her neck bone was crushed, the room covered in blood, her clothes ripped off of her post mortem and left that way to be found........ it's her fault?
"Sir, you know what, cut his mic, John Ludwick, I reserve this for very, very few people, but you sir, are a fool. And what you have said sets victims rights back, hmmm, maybe a couple hundred years, take him off the screen, I don't wanna look at him anymore!"