Exclusive
Joran Van Der Sloot Hires New Lawyer, Trying To Get Back To Cushy Castro Castro Prison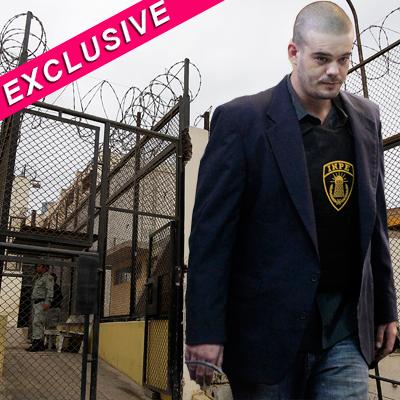 Article continues below advertisement
"Joran has hired a new lawyer who is hoping to get him transferred back to Castro Castro by the end of February, but says it will cost at least $20,000 to get him moved," a source exclusively gold RadarOnline.com.
Van der Sloot confessed to murdering the 21-year-old, whose body was found beaten and strangled in a Lima hotel room after the pair met during a poker tournament.
He was sentenced on January 13 but since then his attorney Jose Luis Jimenez filed an appeal to have his sentence reduced on the grounds that the three judge panel did not take into account to Joran's prior confession to the killing.
The 24-year-old Dutchman now claims to have fired Jimenez due to "unprofessional behavior," and because he was "weak and disappointed him" reveals our source, following a falling out over $69,000 that the lawyer returned to Joran's self-appointed guardian angel, Mary Hamer.
Meanwhile, van der Sloot continues to repeatedly ask Hamer for money to pay legal bills, bribe guards, and improve his life in prison in every way -- from better food to cell phone and Internet time.
Article continues below advertisement
"He's constantly sending manipulative messages and playing mind games with her, saying that Mary is the only person who has been loyal to him while he's been in that 'hell hole,'" said the insider. "It's a startling insight into how he wraps people around his little finger."
Joran now claims to have hired a new lawyer named Ayudin Humala, who is appealing to the supreme court and hopes to get him out of prison within 15 years, a little over the half the time he is set to serve.
Humala allegedly saved Peruvian narcotics king pin Jorge Chavez Montoya from three life sentences for drug trafficking and charges of organized crime and homicide, according to Joran, and he hopes he can do the same for him as well.
As RadarOnline.com exclusively reported, van der Sloot has complained that his health has deteriorated since he was moved to Piedras Gordas due to poor conditions, terrible food and dirty water. "He says that he is depressed and feeling weak all the time," said our insider.
Article continues below advertisement
The 161,458 square foot maximum security detention center is located in a barren desert-like area of Peru, 18 miles from Lima.
It is considered one of the harshest places in the Peruvian penal system, but van der Sloot worries that things could get even more extreme for him if he is sent to the notorious Challapalca Prison, in the cold and inhospitable area of Tacna.
RELATED STORIES:
Lawyer For Lacrosse Murder Suspect Claims Death Was An Accident