Josh Powell's Family Divided Over Murder Suicide Tragedy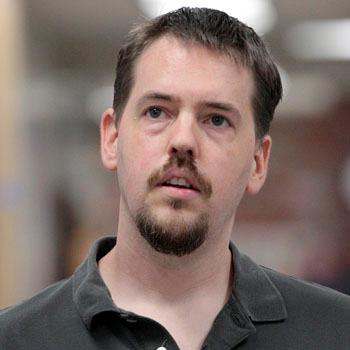 Two members of Josh Powell's family have given conflicting reactions to his decision to kill himself and his two sons by blowing up his home in Tacoma, Washington on Sunday.
Kirk Graves spoke to People and went on the Today Show to place the blame firmly on his dead brother-in-law.
Graves – who is married to Powell's sister Jennifer – told Ann Curry: "I'm convinced that Josh was going to do something like this and there's absolutely nothing anybody could have done to stop him.
Article continues below advertisement
"The only person at fault, the only person who is to blame, is Josh."
Graves also told People: "I think this was a last-ditch effort on his part to hurt everyone around him and escape all of the problems.
"Regardless of the impact on the boys, he just wanted to hurt everybody else."
But, Powell's cousin Nathan Leach is more sympathetic to the man who police considered a "person of interest" in the December 2009 disappearance of his wife Susan.
Speaking from Texas, Leach said he believes Powell was under "pressure" and was the victim of cyber-bullying by people posting negative comments about him online.
He told the Salt Lake Tribune: "I can't imagine the pressure that took him there, none of us can…I can tell you that Josh was terrorized.
"I'm sure there are people out there who would consider this appropriate given the mass assumption of his guilt.
Article continues below advertisement
"We all want to see criminals pay for what they have done, but when evidence lacks…is this the appropriate method of alternate prosecution?"
However, Graves is convinced Powell decided to commit suicide and take his sons Charlie, 7, and Braden, 5, with him because they were implicating him in their mother's disappearance.
He told the Today Show: "They were acting like little boys again, which we hadn't seen in a while…I imagine that part of Josh's motivation was, what could he do to hide that story?"