Josh Powell -- 'Person Of Interest' In Wife's Disappearance -- Kills Himself And Two Sons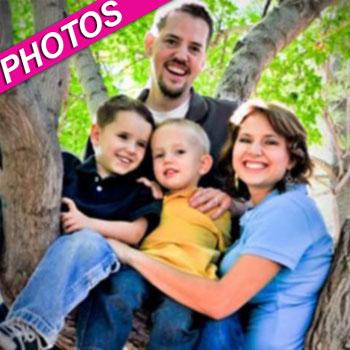 Josh Powell killed himself and his two sons at his Tacoma, Washington home Sunday by blowing up his home.
Powell has been law enforcement's only "person of interest" in the December, 2009 disappearance of his wife Susan. He claimed she'd gone missing from their home in Utah while he was off on a middle-of-the night camping trip with their sons.
Those boys, Charlie 7, and Braden, 5, had been placed in the custody of Susan's parents last September, and just days ago a family court judge told Powell that he was not likely to regain custody anytime soon, and that he needed to undergo a psychological review.
Article continues below advertisement
They were being delivered by a social worker for a visit with him at his home today when the tragedy occurred.
The case worker "was forced out, and an explosion happened shortly thereafter," said Ed Troyer, spokesman for the Pierce County Sheriff's Office told The Seattle Times.
The Sheriff's Office is treating the explosion as being "intentionally set" Troyer added.
Powell always denied he had anything to do with his wife's disappearance.