Lawyer For Lacrosse Murder Suspect Claims Death Was An Accident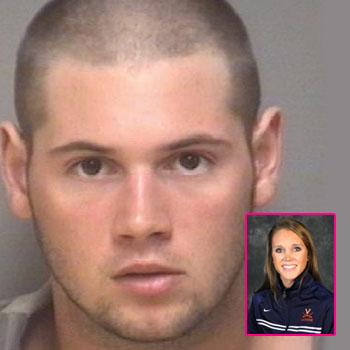 By Debbie Emery - RadarOnline.com Reporter
The trial of the former University of Virginia lacrosse player who allegedly killed his ex-girlfriend began on Wednesday, and while his lawyer admitted that he killed her, the attorney claims her death was an accident.
George Huguely V is charged with the first degree murder of Yeardley Love in May 2010, but defense attorney Francis McQ. Lawrence told the jury in his opening statement that it was unplanned and unwanted, reported ABCNews.com.
Article continues below advertisement
"Involuntary manslaughter could and should be the only thought at this time. Please take careful deliberation," Lawrence said. He repeatedly said that Huguely, 24, had "no intent" to kill Love.
"He's not complicated. He's not complex. He's a lacrosse player."
However, prosecutors argued that just days before her death, 6'2" Huguely, of Chevy Chase, Maryland, wrote a threatening e-mail stating: "I should have killed you," to Love, 22, after she slept with another man.
He then allegedly broke down her apartment door and shook her until her head banged against a wall and left her bleeding, according to news reports. She was later found by her roommate face down on her bed covered in scrapes and bruise, and an autopsy revealed that she died of blunt force trauma to the head.
Lawrence said that while being questioned by police, Huguely rocked back and forth with his head between his knees saying: "She is not dead. I didn't. I didn't. I didn't…I never did anything that could do that to her. I refuse to believe she is dead because nothing that happened last night could've killed her."
Article continues below advertisement
The attorney went on to create a scenario for jurors of the tumultuous relationship between the couple, who were both seniors at the University of Virginia and on the school's nationally ranked men's and women's lacrosse teams, that included cheating and violent jealous attacks on both sides. In April, Love, of Cockeysville, Maryland, allegedly attacked Huguely with her purse when she found out that he had been texting another girl he had seen in the past.
Prosecutor Warner Chapman claimed that Huguely had been violent with Love in the past and had once put her in a choke hold after a passionate argument.
Huguely faces charges of robbery, burglary, breaking and entering, grand larceny and murder during a robbery. The trial is expected to last two weeks.