Josh Powell's Father Steven Named 'Person Of Interest' In Disappearance Of Susan Powell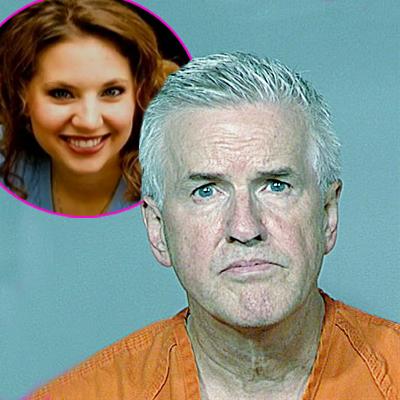 Josh Powell's father Steven Powell -- already in custody on child porn-related charges -- has been named a 'person of interest' in the two-year disappearance of his son's wife Susan, West Valley, Utah Police Chief Buzz Nielsen said Wednesday.
The development comes just days after Josh attacked his two sons, 5-year-old Braden and 7-year-old Charles, with a hatchet prior to killing all of them by torching the home, during what was to be a supervised visit with a social worker Sunday.
Article continues below advertisement
Nielsen said Steven Powell's status as a person of interest -- and not a suspect -- stems out of the fact that he might know details about Susan's vanishing.
"They lived together in the house," Nielsen told Utah's NBC affiliate, KSL-TV. "There are things he should want to talk to us about, we hope."
Nielsen said investigators will also contact "some friends, family friends, family members" of Powell's to further discuss what happened to Susan.
"We sure can't prosecute Josh," Nielsen said, "but did somebody know something? Did somebody help him? Those are the questions we need to resolve. If there is still an opportunity to find a body or whatever might have happened to Susan, then we'll do that."
Steven Powell is currently in custody in Pierce County, Washington, where's he's been held since September after police said they recovered "thousands of images of females being photographed without their knowledge, including Susan Powell and many minors."