Exclusive
Josh Powell Murders: New Details Revealed; Attorney For Susan Powell's Parents Says Family Is 'Numb'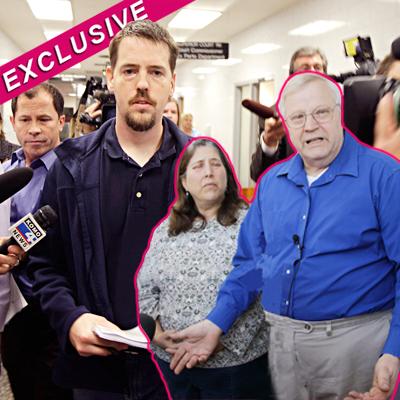 We've learned new details in the wake of the tragedy in Graham, Washington, where Josh Powell -- a person of interest in the two-year disappearance of wife Susan -- killed himself and his two young sons Sunday during what was to be a supervised visit with a social worker.
New overnight developments in the case reveal that Josh Powell had planned the home explosion that killed him for some time prior to Sunday; and even more shockingly, that the father murdered his two sons, 5-year-old Braden and 7-year-old Charles, with a hatchet prior to torching the home.
Article continues below advertisement
RadarOnline.com spoke exclusively with Anne Bremner, who has represented Susan Powell's parents Chuck and Judy Cox in civil cases, including what was to be a potential wrongful death case if the the criminal prosecution failed.
"It's just unspeakable what happened," Bremner told us exclusively. "I talked with Chuck Sunday when it happened. I think I was one of the people who verified the explosion with him as he was going over to the house. He met with the police there and called me back and told me that it was true ... it's unspeakable ... he couldn't even speak. He was absolutely devastated."
Bremner said she also spent time with Denise Cox, one of Susan's sisters, who was equally hit hard by the tragedy.
"I guess the best way to describe what I've seen with the family is they're absolutely numb and no family should ever have to go through what they have losing Susan and her children," Bremner told us exclusively. "It's heartbreaking."
Bremner said the family is not in the state yet to determine whether they will sue the authorities for the death of the kids.
Article continues below advertisement
"Today and yesterday have been so horrific I think that's something that is not in anybody's mind," Bremner said Monday. "It's just the idea of those boys going to their deaths the way that they did is so unthinkable and unfathomable that I think that's where everyone is now. They're grieving.
"I have to say that I've worked with them for quite some time and they're lovely people. They've been a pleasure to represent and what they've been through is just unthinkable."
Days before the killings, Josh Powell -- seeking custody of his sons -- told a Washington state court, "A lesser person would fall under the intense scrutiny I am facing, but apparently my inherent resilience as a person makes it increasingly difficult for them to pursue their agendas.
"I am standing tall for my sons, but it deeply hurts to face such ridicule and abuse," he said in court docs. "I know my own heart is free of any guilt regardless of what people claim."