Joran Van Der Sloot's Guardian Angel Says She Doesn't Think He 'Is Playing' Her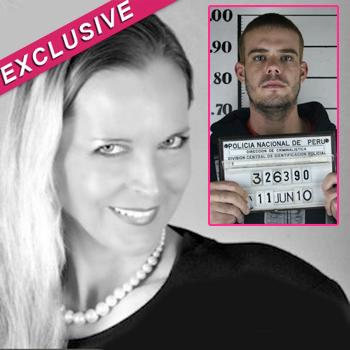 Article continues below advertisement
"Do you think he's playing you?" asked Anderson bluntly.
"No, no I don't," replied Hamer, of Lake City, Florida, who has been paying van der Sloot's legal fees since he was arrested for the May 2010 murder of Peruvian student Stephany Flores.
As RadarOnline.com previously reported, the 55-year-old radiologist recently had a dispute with Joran's attorney, Jose Luis Jimemez, over $75,000 that she sent for bail money, only to discover that "by Peruvian law bail is impossible for someone charged with murder."
"You have asked for money back. You have given a total of how much money -- about $100,000?" Anderson asked Mary incredulously.
"And you had also sent money before that, how much money before that had you sent?" he inquired.
"I sent $16,500 before that for attorney's fees and I asked Mr. Jimenez to acquire an FBI document from the Peruvian court system, and several other things," Mary explained.
Cooper then goes on to read excerpts from a letter that Joran wrote to Mary, which RadarOnline.com previously exclusively posted. The handwritten note ended with the line, "I love you," which caused an explosive reaction from his audience.
Article continues below advertisement
Later in the interview, Hamer made the groundbreaking revelation she doesn't think Joran is guilty of the murder, despite making a public confession that led to him being sentenced to 28 years in prison on January 13.
"I still believe he's innocent. I still don't know who killed Stephany Flores. There are too many unanswered questions," she told Cooper.
"Joran has told me repeatedly in phone calls, 'Mary. I'm afraid someone is going to kill my family.' When you are under a death threat and your family is being threatened to be killed, anybody confesses to murder."
MORE ON:
Joran Van der Sloot
The guardian angel revealed that when her pen pal was convicted, "It was the worst moment of my life," and said she blames his poor legal representation for the fact that he is now stuck in solitude at Peru's maximum security Piedras Gordas prison, where, as RadarOnline.com previously reported, she is concerned for his health and his safety.
"Attorney Jimenez did not live up to the standards of an attorney that I believe. His legal strategy was poor. There are many unanswered questions in this whole story.
Article continues below advertisement