Joran Van Der Sloot: 'My Rights Have Been Constantly Abused'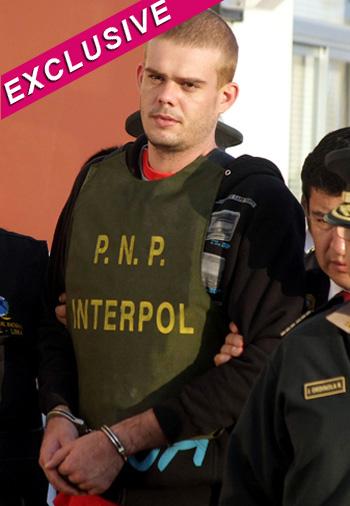 In a new letter, Joran van der Sloot complains his "rights have been constantly abused" in jail, pleads forgiveness from the family of a Peruvian women he admittedly murdered, and denies any involvement in the 2005 disappearance of an Alabama teen in Aruba.
"My rights have been constantly abused," van der Sloot wrote in a letter believed to be penned last month, and released by his attorney Max Altez. "My former lawyer promised me I would receive 15 years if I plead guilty, I did."
Article continues below advertisement
The convicted murderer, who has complained before during his stint in custody, wrote, "I ask God every day that Stephany's parents can find it in their heart to forgive me."
He adds he has "a history of psychological problems which were never taken into consideration" in his prosecution and sentencing.
The 24-year-old Dutchman is currently serving a 28-year sentence in a Peruvian prison in the murder of 21-year-old Stephany Ramirez Flores, a crime he pleaded guilty to in January. He'll be up for parole in just more than nine years.