Joran Van Der Sloot's Attorney: 'I'm Suing Over Stabbing Story'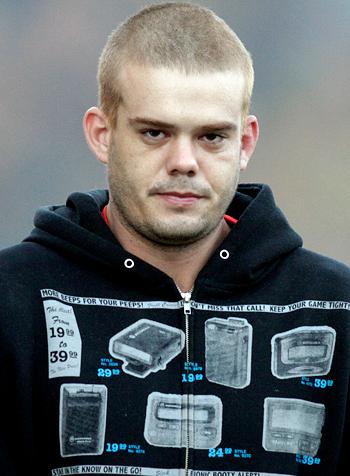 The attorney for accused killer Joran van der Sloot -- implicated in both the murder of Stephany Ramirez Flores and the disappearance of Alabama teenager Natalee Holloway -- exclusively tells RadarOnline.com that he's planning to sue a Dutch magazine that published a story that the jailed Dutchman stabbed three fellow inmates in Lima, Peru.
WORLD EXCLUSIVE PHOTOS From Van Der Sloot Crime Scene & More
Article continues below advertisement
As RadarOnline.com previously reported, according to the Dutch magazine Panorama, van der Sloot's stabbings left one of the victims in need of emergency medical care.
"He has been put into solitary confinement several times but comes out even more angry," a source told the magazine of van der Sloot, adding the accused murderer has been using drugs while behind bars.
Van der Sloot's lawyer Maximo Altez Navarro is now threatening to sue over the reports.
He exclusively told RadarOnline.com: "I am going to sue over these reports because they are just not true. Joran is behaving himself in prison and there are no problems with the guards or other inmates.
"Whoever is releasing these reports is trying to paint Joran as 'a monster' because of things that happened in the past but it is not true."
Navarro also says he's planning to meet with the notorious Dutchman Thursday at the Castro Castro Prison.
Article continues below advertisement