Exclusive
No Wedding Bells For Joran! Reports Of Van Der Sloot's Marriage 'Are A Joke,' Says His Lawyer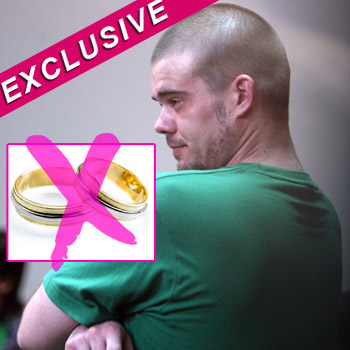 Article continues below advertisement
As RadarOnline.com previously reported, van der Sloot was sentenced to 28 years after pleading guilty to the May 2010 murder of 21-year-old student Stephany Flores, who he met in a casino and was later found stabbed to death in his hotel room.
His lawyer from Lima, Peru went on to explain that at the Piedras Gordas prison where the 24-year-old is currently held hosts mass marriage ceremonies for inmates, and one of the people who organizes them made up the story that van der Sloot was one of the grooms-to-be.
"I don't know what the purpose was but I assume they were trying to get the attention of the correctional department and the media to get a better ceremony," Cotrina told RadarOnline.com.
While he wouldn't describe him as a "celebrity," the lawyer said the Dutchman is always the center of attention at the high security prison. "Everyone tries to be around Joran and get pictures with him and interviews."
It was reported that the charismatic convict had women come visit him at his former and more lenient prison, Castro Castro (although his lawyer at the time denied that he got one of them pregnant in June 2011), but conjugal visits are not allowed in his new home.
Article continues below advertisement
"He is allowed relatives to visit but no girlfriends," explained Cotrina, and for married inmates: "Wives are permitted but not for conjugal visits or overnight stays.
"Most people in Peru have kids and they want to formalize the visitation rights so they get married," he added.
Van der Sloot still remains the prime suspect in the 2005 disappearance of an Alabama teen while she was vacationing in Aruba. He was arrested twice in connection with her disappearance, but was never charged with any crime. The teen remains missing and has long been presumed dead.