Peru Gives Green Light For Joran Van Der Sloot To Be Extradited To The U.S.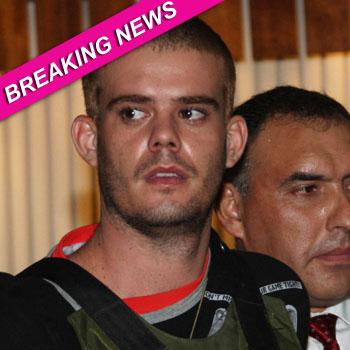 Article continues below advertisement
As RadarOnline.com previously reported, in January van der Sloot was sentenced to 28 years in prison for the May 2010 murder of Peruvian student Stephany Flores, whom he admitted to killing in a Lima hotel room.
Once his appeal for that sentence is completed in the next month, "He will go to trial in the United States. Once he is sentenced, he will return to Peru to finish serving his 28 years, and then go back to the States to serve whatever sentence he gets there," explained Altez, where U.S. authorities want to try the Dutchman on charges of extortion and wire fraud in the Holloway case.
In June 2010, a federal grand jury in Alabama indicted van der Sloot on charges that he tried to extort $250,000 from Holloway's mother, Beth Holloway. Van der Sloot offered to provide what turned out to be bogus information about the whereabouts of Holloway's remains in exchange for the money, according to the indictment.
Van der Sloot was arrested twice in connection with the disappearance of Holloway during a vacation to the island of Aruba in May 2005, but he has never been charged.
MORE ON:
Joran Van der Sloot
Article continues below advertisement
Robyn Gardner's Boyfriend Fears Aruba Has Given Up Search, 'They Are Happy It Is Off The Island'
Trayvon Martin's Parents Will Be Attending George Zimmerman's Murder Trial Everyday