Exclusive
Van Der Sloot's Lawyer: 'It's A Waste Of Money To Extradite Joran To The U.S.'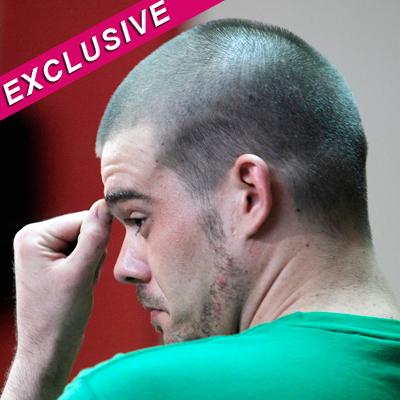 After Joran van der Sloot appeared in a Peruvian court Tuesday to fight an extradition order that could send him back to the U.S. to face new charges, RadarOnline.com is exclusively reporting that his attorney believes it is a waste of tax-payers' money to have him stand trial in America.
"This week I am going to present a motion with the Inter-American Commission of Human Rights on behalf of Joran van der Sloot to halt the extradition of him from Peru to the U.S.," explained one of attorneys Aldo Cotrina. "I believe it will be successful because our claims against Peru for human rights violation are strong."
Article continues below advertisement
As RadarOnline.com previously reported, the Dutchman, who confessed to the murder of 21-year-old Stephany Flores in May 2010, appeared before a judge and prosecutor and stated that he would prefer to finish serving a 28-year murder sentence there, rather than travel to America to stand trial for extortion and wire fraud charges in connection with the mysterious disappearance of Natalee Holloway in Aruba.
"He is trying to avoid extra prison time," said Cotrina, who explained that the Supreme Court in Peru still has to make a decision about his murder conviction and Joran wants to be in the country to appeal that ruling.
The longer the confessed killer and his legal team can drag the procedure out, the more chance he has of avoiding being deported at all, as the statute of limitations for the fraud charge which was filed in 2010 is three years.
Article continues below advertisement
In June 2010, a federal grand jury in Alabama indicted van der Sloot on charges that he tried to extort $250,000 from Holloway's mother, Beth Holloway. Van der Sloot offered to provide what turned out to be bogus information about the whereabouts of Holloway's remains in exchange for the money, according to the indictment.
"They want to bring him over as soon as possible, before the statute of limitation has passed. We just have to delay it for a year then they can't charge him," revealed his attorney.
While many hope that once van der Sloot is in the country, he will ultimately be charged with the murder of the Alabama teen (he was arrested twice during the original investigation but never charged), Cotrina claims that will not happen because of a document signed between the U.S. and Peru in 2002 regarding the extradition of any individual between the two countries.
"America has to take into consideration that they can only charge with him with what is stated on the order. They can't add any additional charges afterwards," he revealed.
Article continues below advertisement
"He can only be charged with wire fraud extortion, not with murder," he told RadarOnline.com.
"The other issue is that wire fraud and extortion in Peru are considered 'a violation,' with a maximum sentence of one year. The U.S. has to sentence him according to Peruvian law because of the extradition agreement."
Ultimately, "The U.S. is going to spend a lot of money to get him there for nothing!" Claimed Cotrina, who is traveling from Lima to Washington DC to file the legal motion against Joran's transportation on May 18.
"People assume once he is on American soil they can charge him with murder, but we are going to be sure that the U.S. has to respect the extradition agreement and make sure that doesn't happen."
The 24-year-old Dutchman is currently being held in Peru's maximum security prison Piedras Gordas but hoping to return to the relative luxury of Castro Castro.
RELATED STORIES: