Exclusive
Joran Van Der Sloot 'Is Happy' In High-Security Prison And 'Making Friends With Inmates'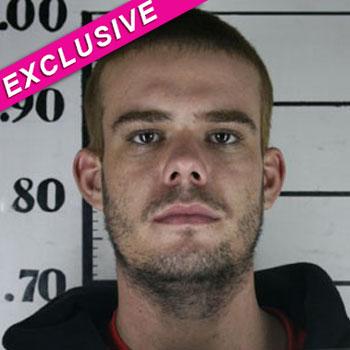 Article continues below advertisement
"At the beginning, he found it hard as he was in solitary confinement for the first five days – there was no heat, no water, no bathroom; you get crazy down there as the conditions are hell," explained Cotrina. "Now he is in the general population and he has more friends and he is settling in."
In fact, the 24-year-old Dutchman is often the center of attention: "He is very popular there because he teaches English to the inmates, and he is very charismatic. He has a very good behavior record. He tries to help the other inmates because he has a superior education."
Despite recent rumors that he is going to tie the knot, van der Sloot's attorney told RadarOnline.com that Joran is not getting married and doesn't have girlfriend. "That was a joke. Some people are trying to tarnish his image," Cotrina told RadarOnline.com. "I spoke with Joran last week, he said face-to-face that he is not going to get married."
While Joran tries to settle into the place that could be his permanent residence for almost three decades, his attorney is campaigning on his behalf.
MORE ON:
Celebrity Justice
Article continues below advertisement
"The sentence of 28 years was excessive because according to the Peruvian penal law, Joran was only meant to get 15 to 17 years, so I am appealing to the supreme court to make a complaint to the Inter-American Commission of Human Rights," he explained.
"We are hoping to get it reduced by 10 years," said Cotrino, who also preparing a $50 million lawsuit on van der Sloot's behalf protesting the "excessive sentence."