Michael Lohan: 'Dina Needs To Sober Up,' Admits To Slapping Her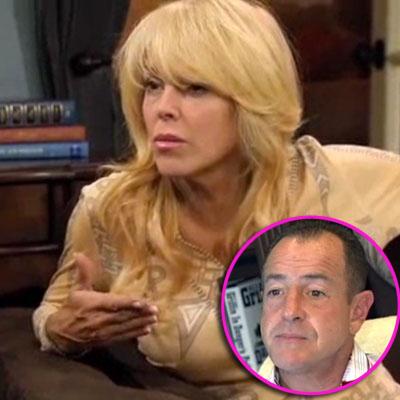 Article continues below advertisement
He said Dina likely agreed to the interview with Dr. Phil to further alienate he and Lindsay "as a way to put a wedge between us."
Michael tweeted early Tuesday that the Dr. Phil show "had soooo much I sent them that they didn't reveal" in regards to proving Dina's allegations false.
In regards to her accusations he was violent with her during the 19 years they were married, Michael admitted to hitting her one time following a long night out at a strip club.
"When I came home at 2 am, I was greeted by an ice tray," he recalled. "Dina hit me with an ice tray, and as a natural reaction -- I know it's wrong -- I turned around and slapped her."
As for Lindsay, her father said "she's struggling along, and I hope she gets her life and her career back together," adding he's never taken any money from his actress daughter.
You can watch the full interview here.