Exclusive
Michael Lohan Slams Dina 'She Destroyed Our Kids!'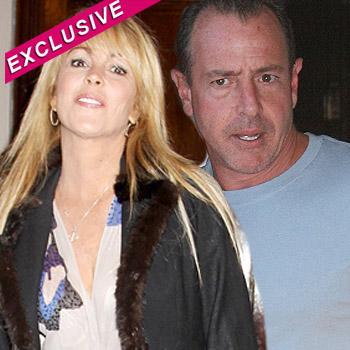 Article continues below advertisement
"Are you kidding me? She's out of her mind," Michael asked.
"What is she trying to do the same to someone else? Her reality career is in full drive? Please? She just lied about that too! First, producing a movie starring my son Michael, then a cameo on a show, then her own show!"
Michael said that Dina shouldn't take credit for their children's skyrocketing careers.
"She brought OUR kids to many levels of success? Please, Lindsay is the talented one; she did it on her own. And as for Ali, her beauty got her in the door! Dina never made it in the modeling or entertainment business!
"If she accomplished anything, Dina destroyed the kids by lying to them and alienating them from me after the divorce!"
Michael said it is his ex-wife who is treating their daughter poorly, and had harsh words for her.
"You have no idea what she has done TO Lindsay. And if she doesn't keep from pulling her crap and using Lindsay, the TRUTH will be proven and come out!" He charged.
"All she can do is lie and get people to spread rumors and lies on twitter and the web. But hey, it all came back to her and will continue to. I feel bad for her next victim!"