Lindsay Lohan Was On Prescription Pills During SNL Says Her Dad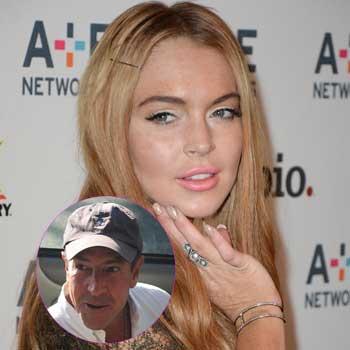 Lindsay Lohan's much maligned appearance on Saturday Night Live was due to her taking prescription pills her dad Michael Lohan is claiming.
The town crier of information that Lindsay, 25, never wants in the public domain told Celebrityviplounge.com: "I have to say this… on SNL, Lindsay was not using any illicit drugs or drinking, but is still on the prescription drugs that they gave her."
Article continues below advertisement
He added: "And the meds that they give her are meds that they say she needs, but she doesn't need them. But they kind of make her flat. She's not acting at a full potential. It's like the screen is down over her."
Michael, who was hospitalized again recently due to ill health as Radaronline.com reported, said the thinks his daughter has changed her ways.
"And now when she did Glee I said, 'Linds, get off the damn medication and let people see who you really are.' And for a couple days before Glee, she went off this stuff. And there were tears in my eyes when I watched Glee. THAT was Lindsay. Yeah that was her acting. That is Lindsay Lohan at the Parent Trap, Freaky Friday and Mean Girls potential. That is what she was."