Lindsay Lohan Makes Painful Return To SNL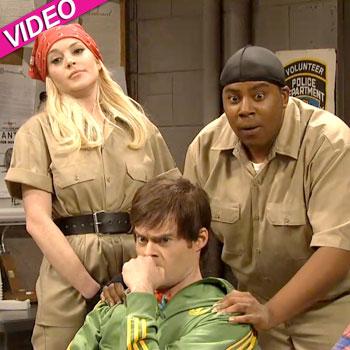 Lindsay Lohan's guest hosting gig on Saturday Night Live was almost criminally bad.
Entertainment Weekly is already suggesting she was the "worst host" of the year, and the reasons were obvious.
Lindsay could be seen reading cue cards in almost every skit! Most of the comedy revolved around the Mean Girls star's well-known legal problems, but even with that, she was rarely more than a background player in any of the bits. The talented SNL regulars carried the heavy weight.
Article continues below advertisement