Exclusive
Lindsay Lohan Impressing Saturday Night Live Cast With 'Her Professionalism'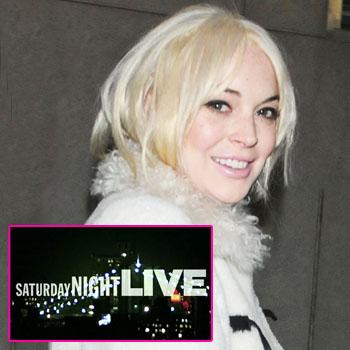 Article continues below advertisement
The actress arrived in New York City on Monday and is currently in her first full day of rehearsals. Lindsay also rehearsed for around 3-4 hours on Tuesday, which is typical for any guest host.
"Lindsay had been a little nervous about how the cast and crew would treat her. Lindsay arrived early for rehearsals on Tuesday, and was embraced warmly by everyone," an insider tells RadarOnline.com. "Lindsay's comedic timing is absolutely flawless. She is absolutely clear headed, and looks great."
Meanwhile, Lindsay taped her interview Tuesday with Matt Lauer of The Today Show, which will air on Thursday morning.
As RadarOnline.com previously reported, Lohan spoke with Lauer about rebuilding her career, starting with trying to erase her tarnished reputation as Hollywood's foremost wild child.
"I still need to go through the process of proving myself," the Mean Girls star tells Lauer in the appearance. "You know, with SNL, being on time, being, you know, keeping my -- can't say the word -- but stuff together."
Article continues below advertisement
As for the the million dollar question: Is Lindsay still partying?
"That's not my thing anymore," she tells Lauer. "I went out, actually, a few months ago with a friend. And I was so uncomfortable. Not because I felt tempted, just because it was just the same thing that it always was before. And it just wasn't fun for me. I've become more of a homebody, and I like that."
Promos for Lindsay's SNL appearance have begun airing, and in them she pokes fun at herself for all of the media attention she "steals."
PHOTO: LiLo Attends Jay-Z Concert Night Before Court
Alongside funnyman Kenan Thompson, a blonde LiLo plugs her fourth time hosting the New York-based institution, joking about the years and years of tabloid coverage she's received for her misadventures.
In one instance, Thompson asked her if she'd been stealing his lunches, a sly reference to her jewelry fiasco of yesteryear.
"People are probably wondering what I've been up to," she joked, adding it's a shame magazines and website haven't documented her life more closely.
Article continues below advertisement