Exclusive
Lindsay Lohan Arrives In NYC For SNL & 'No Holds Barred' Today Show Interview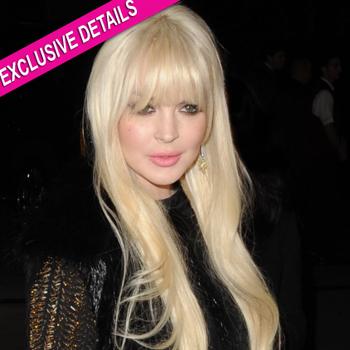 Article continues below advertisement
"Lindsay has agreed to go on The Today Show for a no holds barred interview. She has tremendous respect for Matt Lauer, who will most likely be doing the interview," a source close to the actress tells RadarOnline.com. "Lindsay is a little nervous about hosting SNL, but that is to be expected. She is grateful for the opportunity and won't let Lorne Michaels (executive producer of the show), down."
The source says that Lindsay's Today Show interview will air Thursday.
Last week, Lohan got a glowing report and praise from the judge handling her misdemeanor theft case. Judge Stephanie Sautner told Lindsay during the brief hearing that it looks like she has gotten "her life back on track."
Furthermore, Lindsay is in the homestretch of her probation requirements, and once she completes the remaining 14 days of community service and 5 therapy sessions, she will have fullfilled all of the obligations from the Court and will no longer be required to report to her probation officer.
Article continues below advertisement
This could be the beginning of a comeback for Lohan, as she just inked a deal to play Liz Taylor in the Lifetime biopic television movie. Filming will begin in Canada in April.
"Lindsay knows she can be her own worst enemy at times, and she is really working at getting her life back on track and wants to be in the news for her acting skills, and nothing else," an insider tells RadarOnline.com.
RELATED STORIES: