Exclusive
Dina Lohan: The Reason Why I Canceled My Dr. Drew Interview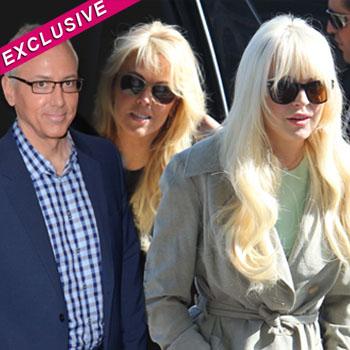 Article continues below advertisement
The judge told the 25-year-old during the brief hearing that it looks like she has gotten "her life back on track." Furthermore, Lindsay is in the homestretch of completing all her probation requirements, and once she finishes the remaining 14 days of community service and 5 therapy sessions she will have fullfilled all of the obligations from the Court and will no longer be required to report to her probation officer.
Mama Lohan was scheduled to appear on Dr. Drew's HLN show Tuesday, but at the last minute backed out. "Dina's decision to not appear on Dr. Drew was hers and hers alone. Her feeling is that right now it is better to support her family than to talk about them," Lohan family rep Steve Honig tells RadarOnline.com.
However, Dina hasn't ruled out sitting down with the respected doc in the future. "Dina truly respects Dr. Drew and would love to do his show in the future. Maybe in a month or so she will revisit the invitation. Dr. Drew was very gracious and understanding about her reason for canceling, and there are no hard feelings at all between the two," a source close to the situation says.
Article continues below advertisement