John Travolta's Sex Scandal Isn't Effecting Gotti Biopic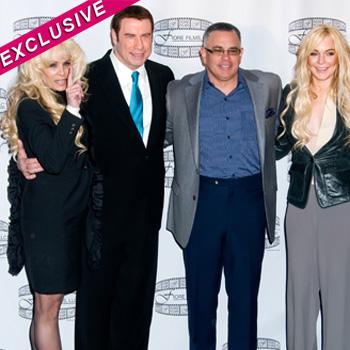 Article continues below advertisement
Seven men, including three masseurs, have accused the Pulp Fiction star of sexual misconduct. Travolta's attorney has vehemently denied the allegations.
"The producers of the Gotti film, as well as the Gotti family, fully support John Travolta 110 percent, and the allegations that have surfaced against him haven't harmed the project in any way, shape or form," Steve Honig, publicist for Fiore Films, producers of the project, tells RadarOnline.com. "I can't be more clear about this, this does not impact the film in any way, shape or form. Filming is scheduled to begin later this year and we will be making an announcement shortly about distribution for the movie. It's a very exciting time, and we are all looking forward to filming begining."
In a candid interview with the New York Daily News, Victoria Gotti, the former wife of John Gotti, voiced her support for the scandal-ridden actor who is set to play "Dapper Don" in the upcoming Gotti: In the Shadow of My Father. "What difference does it make if he were gay?" she asked. "Who the f**k really cares? Does it make him less of a beautiful human being? No."
Travolta's wife, Kelly Preston will be portraying Victoria in the movie.
Article continues below advertisement
Gloria Allred Files Motion To Dismiss Libel Lawsuit
Gloria Allred Meeting In Atlanta With John Travolta Sex Accuser