Dina's Bizarre Dr. Phil Interview: Michael Lohan Feels 'Sorry' For His Ex, Blames Her For Lindsay's Problems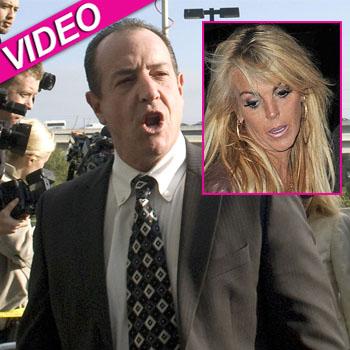 Dina Lohan is a bad influence on Lindsay, according to her ex-husband Michael!
After the release of a preview clip of her bizarre sit down with Dr. Phil McGraw, featuring a disheveled Dina slurring her words, her ex-husband is sounding off about his former flame, claiming that she is a bad influence on Lindsay and that she has been on the decline for 7 years, and RadarOnline.com has the details.
Article continues below advertisement
"Over the last 7 years Dina has come to such a bad place!" Michael told Hollyscoop about the momager. "The people she surrounds herself with are no better than Lindsay's, so what kind of an example is that?"
Michael, who has experienced his own fair share of scandal, and is expecting a child with on-again-off-again girlfriend Kate Major, insists that Dina needs to come clean about her problems for things to get better.
"Dina just needs to be honest with herself and others. Only then will her heart get right and our children will find peace!"
"I haven't seen the full interview yet, but from what I have seen and Dina's comments that the interview was 'doctored,' I really think it's sad and I feel sorry for Dina!"