When Train Wrecks Collide! Lindsay Lohan & Charlie Sheen Jump Into Bed Together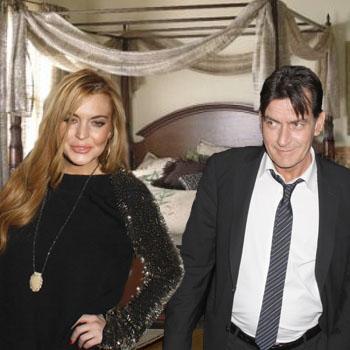 Article continues below advertisement
"Charlie and Lindsay filmed a love scene," the Post reports. "The scene they were shooting for the movie was of them in bed together."
Lindsay wasn't too freaked out by the scene and even had a good time with Charlie.
"Lindsay was a great sport," an on-set spy says. "She was poking fun at herself, and she really got into it and seemed to enjoy it."
They "shared some playful pillow talk during shooting," and even contributed their own lines to the scene.