Exclusive
EXCLUSIVE: Mel Gibson Breaks His Silence On Oksana Scandal: 'I Would Never Harm Baby Lucia'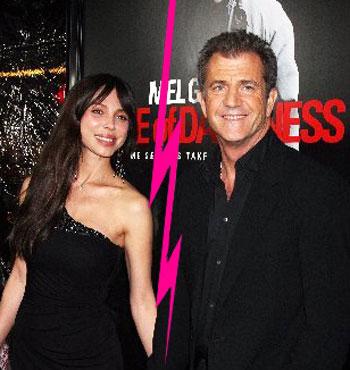 "I have never and would never hurt Lucia and I have most certainly never threatened to do so!"
That's the explosive declaration that Oscar-winner Mel Gibson has made to a Los Angeles Court, in response to his ex-lover Oksana Grigorieva's claim that he beat her while she was holding their infant daughter Lucia — causing a small abrasion on the child's chin.
"My children are the most precious part of my life," Mel wrote in a court filing, seen by RadarOnline.com.
Article continues below advertisement
The court document is the first time he has responded - in his own words - to the scandal.
"Among these false statements are allegations by Oksana that I hurt Lucia and that I have made threats to hurt or even to kill our daughter!" Gibson wrote in the declaration.
In the court filing, Gibson stated the couple came to an agreement on a "comprehensive custody plan for Lucia" after two days of mediation on May 16.
CONFIRMED: Liam Neeson In, Mel Gibson Out Of Hangover 2
But as RadarOnline.com revealed, Oksana turned her back on the $20 million agreement because she would have had to share custody of their daughter.
Mel said, "At the time, I had become extremely frustrated by recurring problems in my relationship with Oksana and was having severe doubts whether we would have a future together.
"I felt that Oksana repeatedly attempted to push my emotional 'buttons' to provoke me during the calls; of course, I had no idea at the time that she was taping them."
Article continues below advertisement
Mel claims that Oksana sent him an email on May 2, 2010 explaining she made the tapes "for you, so you can hear yourself. What you sound like once you are enraged. For you to understand and to help you change."
VIDEO: Taiwanese Animators Parody Mel Gibson
As RadarOnline.com previously reported, Mel has a text message from Oksana that he claims proves she was trying to extort money from him.
"U r keep saying that ull take care of us in the most generous way. I wouldn't have played ur messages if u were keeping ur word," Oksana said in the text Gibson included as an exhibit in his declaration.
Article continues below advertisement