Exclusive
EXCLUSIVE: Mel Gibson's Secret Legal Papers: The Proof I Didn't Beat Oksana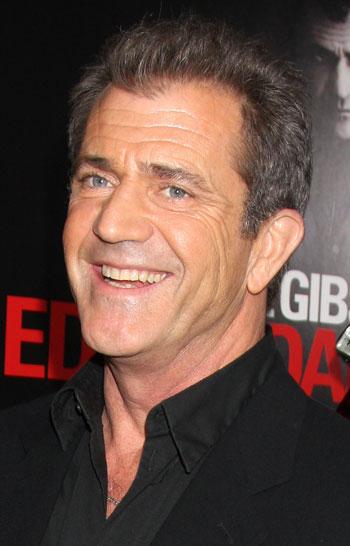 Mel Gibson has told a Los Angeles court that Oksana Grigorieva's claim he beat her is "false" – and according to the Lethal Weapon star he has the ultimate defense – she continued to have sex with him after the incident.
In a court filing obtained by RadarOnline.com, the Oscar-winning actor declared: "Oksana's own words and conduct following the January incident further demonstrate that Oksana was not fearful of Mel."
Article continues below advertisement
Oksana, 40, alleged that Mel, 54, punched out two of her front teeth, leaving her bloodied, bruised and with a concussion after a brutal fight at Gibson's Malibu mansion in January.
Oksana claimed Mel struck her while she was holding their infant daughter Lucia — causing a small abrasion on the tiny tot's chin.
However, Mel has insisted the couple merely had a loud argument, even though he was caught on tape admitting he hit Oksana and also threatened her life –- twice.
"Oksana never reported the January 6th incident (that she now contends was a "violent felony") to law enforcement nor does she ever refer to what she now claims happened in any of their frequent e-mails or text messages," Mel's lawyers alleged in an explosive filing seen by RadarOnline.com.
"She continued to cohabit and be intimate with Mel for approximately two months after the incident, insisted on traveling to Europe with him, spent much time with him in private, and attended public events with him for her own self-promotion.
Article continues below advertisement
"Indeed, in the two months following the alleged incident, she was alone with Mel on many occasions and continued to sleep with him during the European tour in late January through early February. She also dined with him and was photographed holding hands with him."
Mel is under investigation for domestic violence-related charges, while Oksana is being probed on extortion allegations.
The actor's lawyers also responded to the Russian musician's claims that she suffered headaches, dizziness and nausea after the alleged beat down.
"Oksana also claims that "t}wo weeks after he battered me, I reluctantly went back to Mel, hoping that he would change," the lawyers claim.
"(However), documented evidence shows these new claims are false."
VIDEO: Taiwanese Animators Parody Mel Gibson
Team Mel also claim:
* Eleven days after the alleged incident, on January 17, 2010, Mel and Oksana were photographed going out to dinner together in Beverly Hills, after Mel finished presenting an award at the Golden Globe Awards.
Article continues below advertisement
* Photographs taken by paparazzi show not only a close-up of Oksana's face with no visible bruises, but also that Oksana was smiling glowingly and holding hands with Mel as the couple arrived at the restaurant.
* Oksana did not appear to be "reluctant in this or any of the many other events she attended with Mel over the next two months".
In a series of secretly-recorded conversations obtained by RadarOnline.com, Mel told Oksana she "needed a f--king bat in the side of the head" and he planned to "come and burn the f--king house down" but not until she performed oral sex on his first.
Article continues below advertisement
He also taunted Oksana that "no one will believe you" if she went public with the assault claims.
Mel's camp had accused the pianist of extortion in exchange for the tapes, a claim that is being investigated by the L.A. County Sheriff's Department.
While no criminal charges have yet been filed against either party, the pair continues to battle in court over custody and child support, among many other issues.