Exclusive
EXCLUSIVE: Judge Tells Mel Gibson: Pay Your Child Support Pronto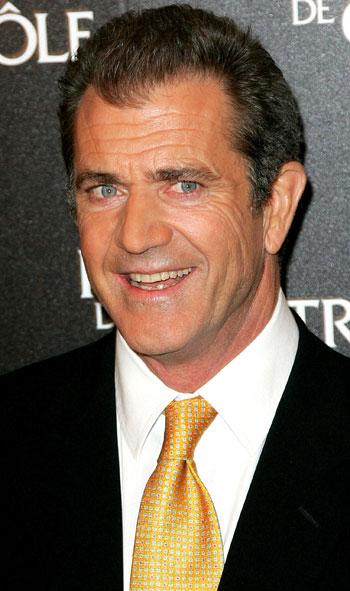 A Los Angeles judge has ordered Mel Gibson to pay his baby-mama tens of thousands of dollars in back child support and give up his legal fight to charge her rent to live in his home, RadarOnline.com has exclusively learned.
Mel, 54, and Oksana Grigorieva, 40, are still locked in a closed courtroom for the latest round in their custody battle over daughter Lucia, one.
But RadarOnline.com has learned that inside Los Angeles Superior Court, Judge Scott Gordon told the Oscar-winning actor he could not charge Oksana and Lucia rent to live in his Sherman Oaks, California, home.
Article continues below advertisement
"This is a major win for Oksana," a source connected to the case told RadarOnline.com.
"This morning, Judge Gordon ordered Mel to give up his fight to have rent deducted from Oskana and Lucia's monthly child support allowance of $20,000-a-month."
RadarOnline.com first broke the story that the Oscar-winning star, worth an estimated $600 million, had been refusing to pay Oksana's court-ordered allowance, until $6000 'rent' was sliced off the bottom line.
It prompted Oksana's lawyer, Lisa Bloom, to label Mel a 'Deadbeat Dad'.
Her legal team had filed a contempt of court charge to have the Lethal Weapon star jailed or his wages garnished, for failing to meet Judge Gordon's earlier judgment.
Last month, the judge ordered Mel to increase his monthly child support payment to Oksana from $5,000 to $20,000 each month.
Said the source: "Not only did Judge Gordon enforce his earlier ruling, he found that Oksana should not have to pay rent for her and Lucia, even if she chooses to move into another home. Mel will have to cover that, too."
Article continues below advertisement
It's expected he will have to hand over to Oksana a sizeable check, worth up to $50,000, immediately.
Wednesday was the first time Mel has personally appeared in court on the case.
Oksana has alleged that Mel punched out two of her front teeth, leaving her bloodied, bruised and with a concussion after a brutal fight at the Oscar winning actor's Malibu mansion in January.
Oksana also claimed Mel struck her while she was holding Lucia — causing a small abrasion on the tiny tot's chin.