NEW PHOTO: Oksana Grigorieva Shows Off Baby Lucia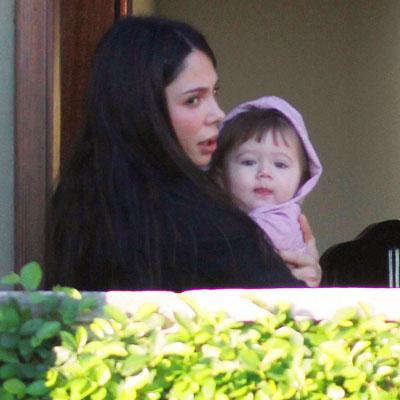 Despite their very public break-up, we haven't seen much of Mel Gibson and Oksana Grigorieva's baby Lucia - but now, RadarOnline.com has a new picture of the adorable little girl.
Oksana was snapped holding Lucia in Sherman Oaks, California on Wednesday - the same day she went to court in her ongoing custody battle with the Braveheart star.
As RadarOnline.com has previously reported, Oksana and Mel were in a Los Angeles courtroom Wednesday, fighting over visitation and other issues related to Lucia, but no resolution was reached. The hearing was continued until Monday, November 22.
Article continues below advertisement