Exclusive
EXCLUSIVE: Team Oksana Claims Lingerie Photo With Rogue Bodyguard Is Fake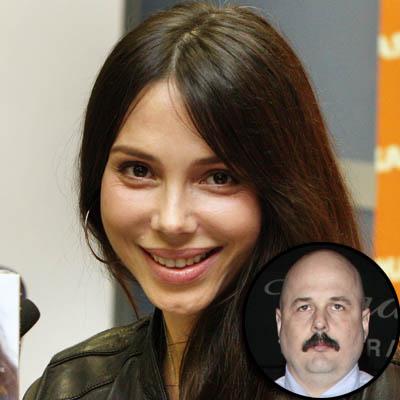 Photos of a scantily-dressed Oksana Grigorieva sitting on the edge of a bed with her arm supposedly around her sacked bodyguard are fake, her closest advisors are telling RadarOnline.com.
One gossip Web site published the photos of Kristian Herzog, a twice-convicted felon who impersonated a cop with a loaded firearm, sitting next to the Russian musician, 40, who is wearing her nightgown.
But a photo expert, who was engaged by Oksana's counsel fighting Mel Gibson for child custody issues, has concluded it was a "bad Photoshop composite".
Article continues below advertisement
"The lighting in the photograph on the left of Oksana by herself does not match the light in the photograph that is supposed to be of the two of them," the expert said.
"The photograph of her alone has richer tones with a dark blue background.
"The left side of her face is in a dark shadow whereas the light on her face on the right is evenly distributed. The wall is a very light sky blue unlike the other image which is a rich dark blue color."
Herzog, who a Los Angeles judge recently ordered to stay away from Lucia because of his past, is reportedly writing a tell-all book in which he will publish thousands of text messages and emails that purportedly prove he was intimate with Oskana.
In the photo, Herzog is captured wearing a Hawaiian shirt and sunglasses, even though he is supposedly inside Oksana's Sherman Oaks, California, home.
Adding even more intrigue to the situation, Team Oksana points to an image on Herzog's website, dressed in the same ensemble.
Article continues below advertisement
"On Herzog's Web site there are photographs of him allegedly guarding her on another day, wearing the same Hawaiian shirt and sunglasses," said one source.
"Either this so-called 'intimate' is a bad Photoshop composite or it's a snapshot from a cell phone which is hardly what he claims it is. Who wears sunglasses in a bedroom anyway?"
The images, according to one of Oksana's lawyers, was taken during a PEOPLE magazine photo shoot.
Article continues below advertisement