Exclusive
EXCLUSIVE: Oksana's Family Lawyer Quits Before Crucial Deposition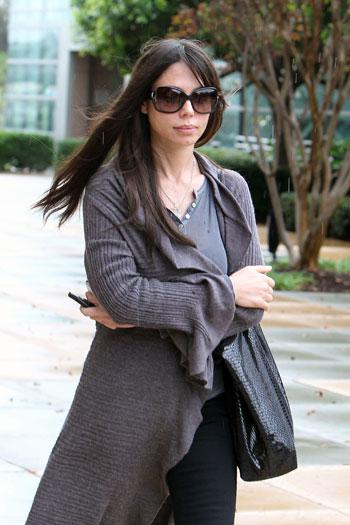 Oksana Grigorieva's legal team is in crisis after her top family law attorney suddenly quit the case before a critical deposition, RadarOnline.com has exclusively learned.
Mitchell Jacobs — a family law attorney who has been a Board Certified Family Law Specialist since 1986 — handed in his resignation on Sunday afternoon, citing frustration with some of the Russian musician's other legal advisors.
It is a brutal blow to Oksana, 40, who is scheduled to be questioned in another deposition on Thursday.
Article continues below advertisement
Oksana has claimed her former lover, Oscar winning actor Mel Gibson, punched her in the face while she held their infant daughter Lucia.
"Oksana is flipping out that she has lost Mitchell, who she wanted and needed to call upon during what is shaping to be a very important deposition," a source close to Oksana told RadarOnline.com.
Team Oksana is now without a family law specialist, while its lead attorney, Martin Garbus, is still unable to practice law in California, as RadarOnline.com was first to report.
Garbus, the famed defense attorney in the Pentagon Papers case, had filed a pro hac vice motion in court last Thursday -- a move that would have admitted the New York-based lawyer to practice in the Californian jurisdiction.
But the judge overseeing the case in a Los Angeles court rejected the motion.
Said the source: "Martin is unable to represent Oksana at her next deposition and this is causing her great concern and worry. She needs her legal team -- and a specialist advisor in family law -- now more than ever."
Article continues below advertisement
Article continues below advertisement