Kathy, Wendy, Meghan & More! Andy Cohen's Top 10 Nastiest Feuds Exposed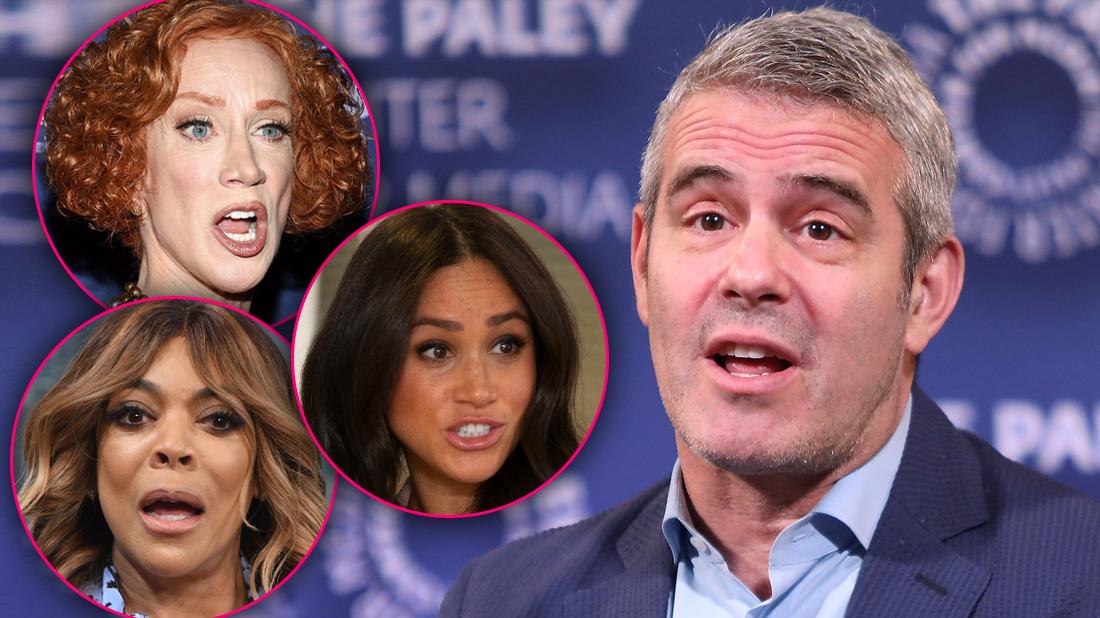 For a guy whose livelihood relies on his ability to speak with others, talk show host Andy Cohen sure has a way of making enemies who want nothing to do with him.
Cohen's latest feud with former friend and Flipping Out host Jeff Lewis most recently made headlines, and apparently escalated after Lewis snubbed Cohen following the birth of his baby boy.
"I thought it was odd that I never heard from you after the birth of my child," Cohen told Lewis on his SiriusXM show Andy Cohen Live.
Article continues below advertisement
Radar readers know Cohen welcomed son Benjamin Allen Cohen via surrogate in February.
"Ok I'm gonna be honest with you," Lewis replied. "I was a little shocked when I found out you had a baby. You were kind of the last person on Earth that I thought, at this stage, would have a child."
When Cohen asked Lewis if he was offended that he didn't tell him about the child before the birth, Lewis said no.
The awkward exchange was just one of many the Bravo host has had with his famous friends and enemies. Take a look through some of Cohen's biggest and nastiest feuds in this Radar gallery.