Kathy, Wendy, Meghan & More! Andy Cohen's Top 10 Nastiest Feuds Exposed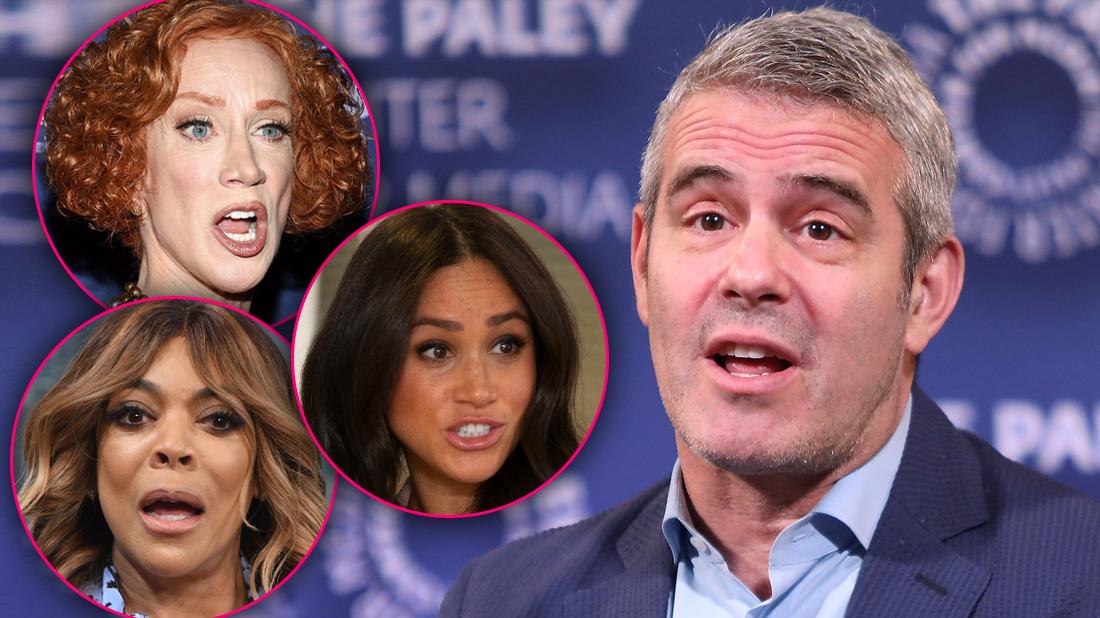 For a guy whose livelihood relies on his ability to speak with others, talk show host Andy Cohen sure has a way of making enemies who want nothing to do with him.
Cohen's latest feud with former friend and Flipping Out host Jeff Lewis most recently made headlines, and apparently escalated after Lewis snubbed Cohen following the birth of his baby boy.
"I thought it was odd that I never heard from you after the birth of my child," Cohen told Lewis on his SiriusXM show Andy Cohen Live.
Article continues below advertisement
RadarOnline.com readers know Cohen welcomed son Benjamin Allen Cohen via surrogate in February.
"Ok I'm gonna be honest with you," Lewis replied. "I was a little shocked when I found out you had a baby. You were kind of the last person on Earth that I thought, at this stage, would have a child."
When Cohen asked Lewis if he was offended that he didn't tell him about the child before the birth, Lewis said no.
The awkward exchange was just one of many the Bravo host has had with his famous friends and enemies. Take a look through some of Cohen's biggest and nastiest feuds in this RadarOnline.com gallery.
Jillian Michaels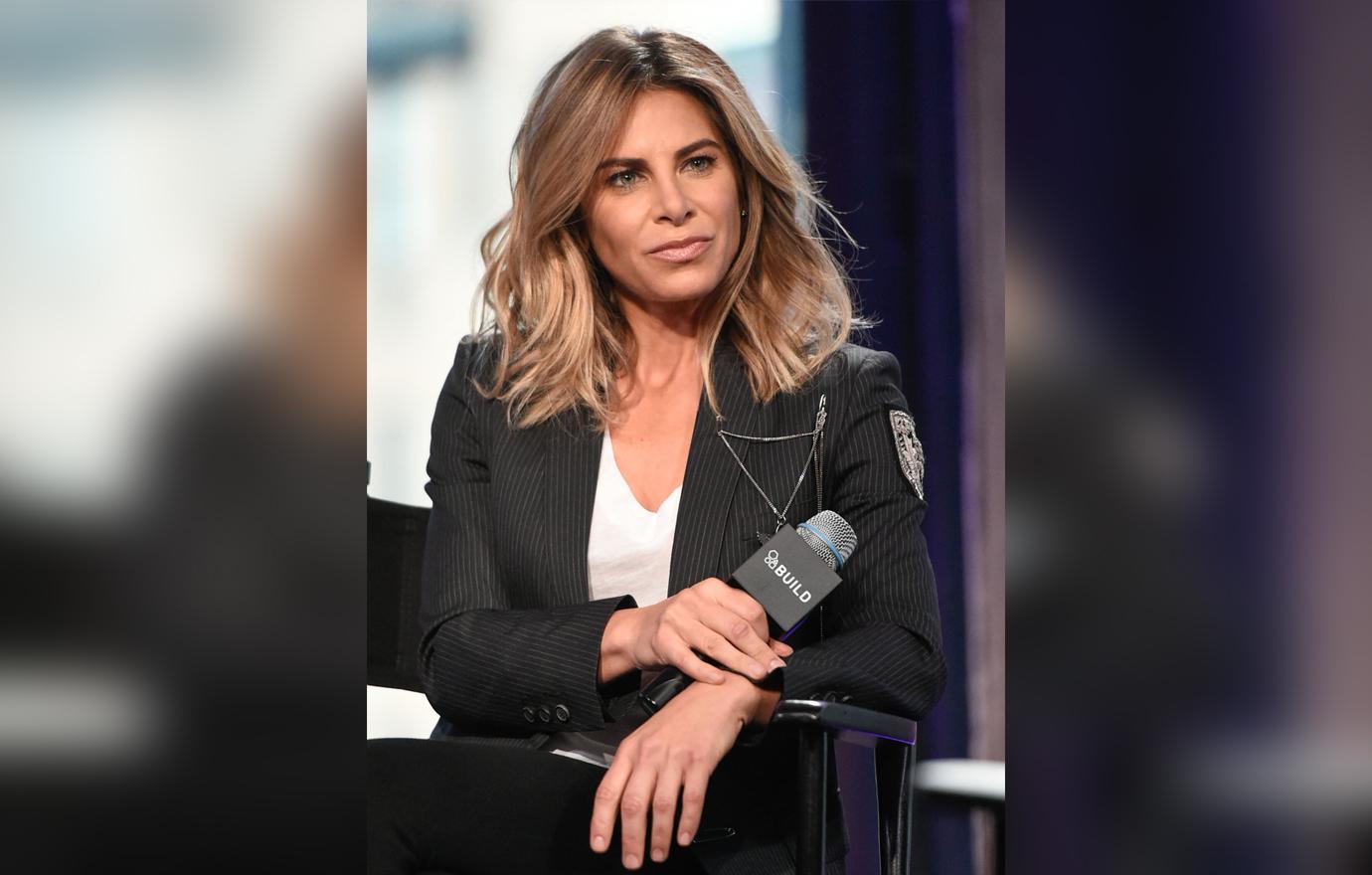 Cohen and Jillian Michaels have been enemies ever since the talk show host slammed the fitness guru in 2013, calling her his worst guest ever, claiming she "freaked out" after appearing on his popular Bravo show, Watch What Happens Live.
"She was so mean to my staff," he said. "She was yelling at them like they were on The Biggest Loser. I never want to see her again."
Years later, Michaels exercised her anger in a scathing 2018 interview, especially slamming his involvement with the Real Housewives shows.
"It's like the franchise was created by someone that hates women!" blasted Michaels. "I mean the guy hates them. He's an a**hole."
"I hate that s**t! I never watch it," she continued. "I hate watching women tear each other apart. Anybody who watches it, shame on you."
Article continues below advertisement
Teresa Caputo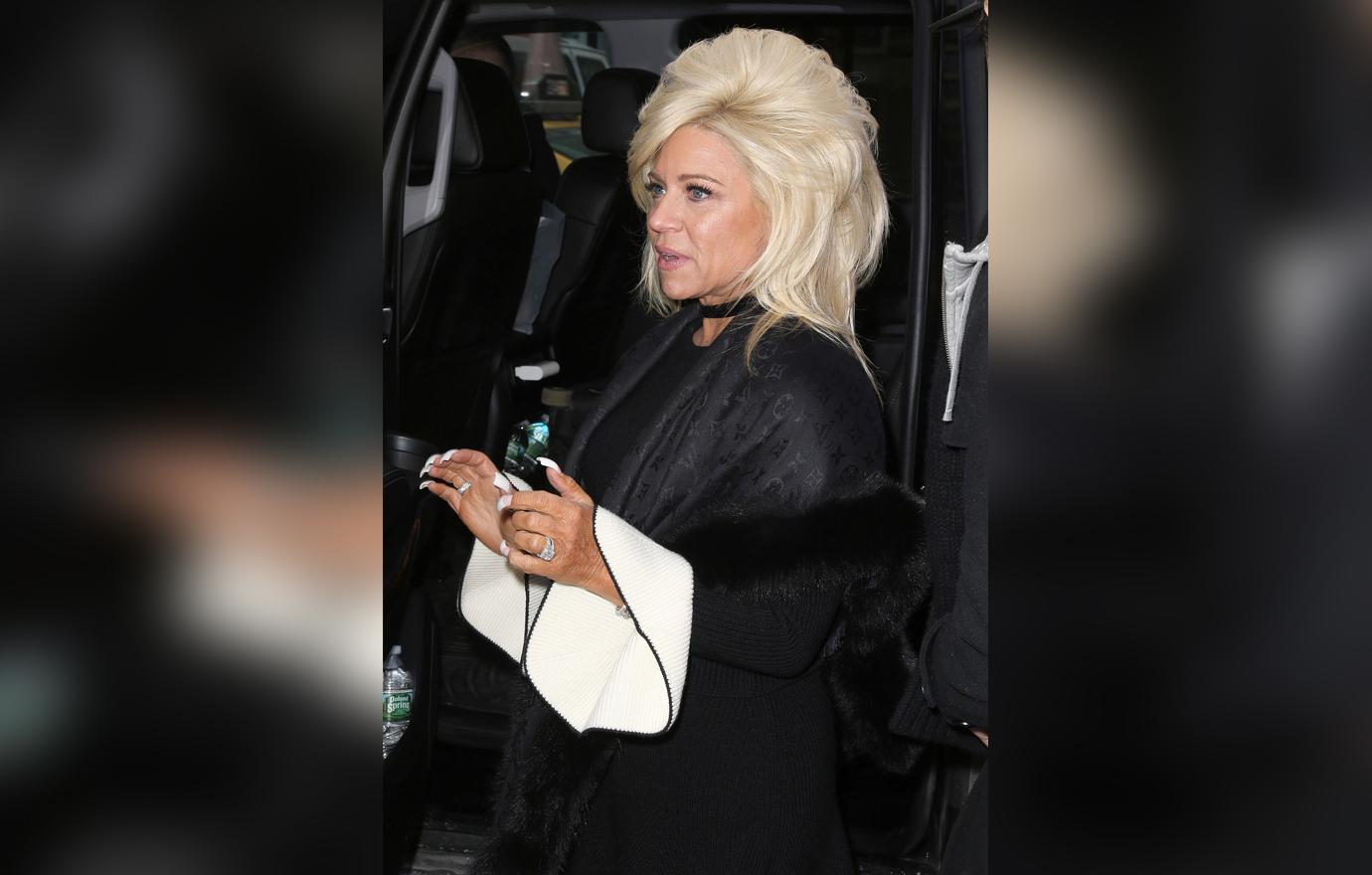 Cohen is apparently no believer in Long Island Medium Theresa Caputo's psychic abilities, especially after being given a private reading after her appearance on Watch What Happens Live in March 2014.
"I asked for a few minutes with her afterwards to see if Natasha would come through," Cohen, shared in his book, "The Andy Cohen Diaries: A Deep Look At A Shallow Year", referring to his late best friend Natasha Richardson. "She didn't, so it was a lot of fishing."
Disappointed clients have accused Caputo of "fishing," or making general statements to prompt the participant to reveal more about him or herself.
Caputo's manager offered Cohen a do-over, but he called that "a polite offer that I refused."
Article continues below advertisement
Kathy Griffin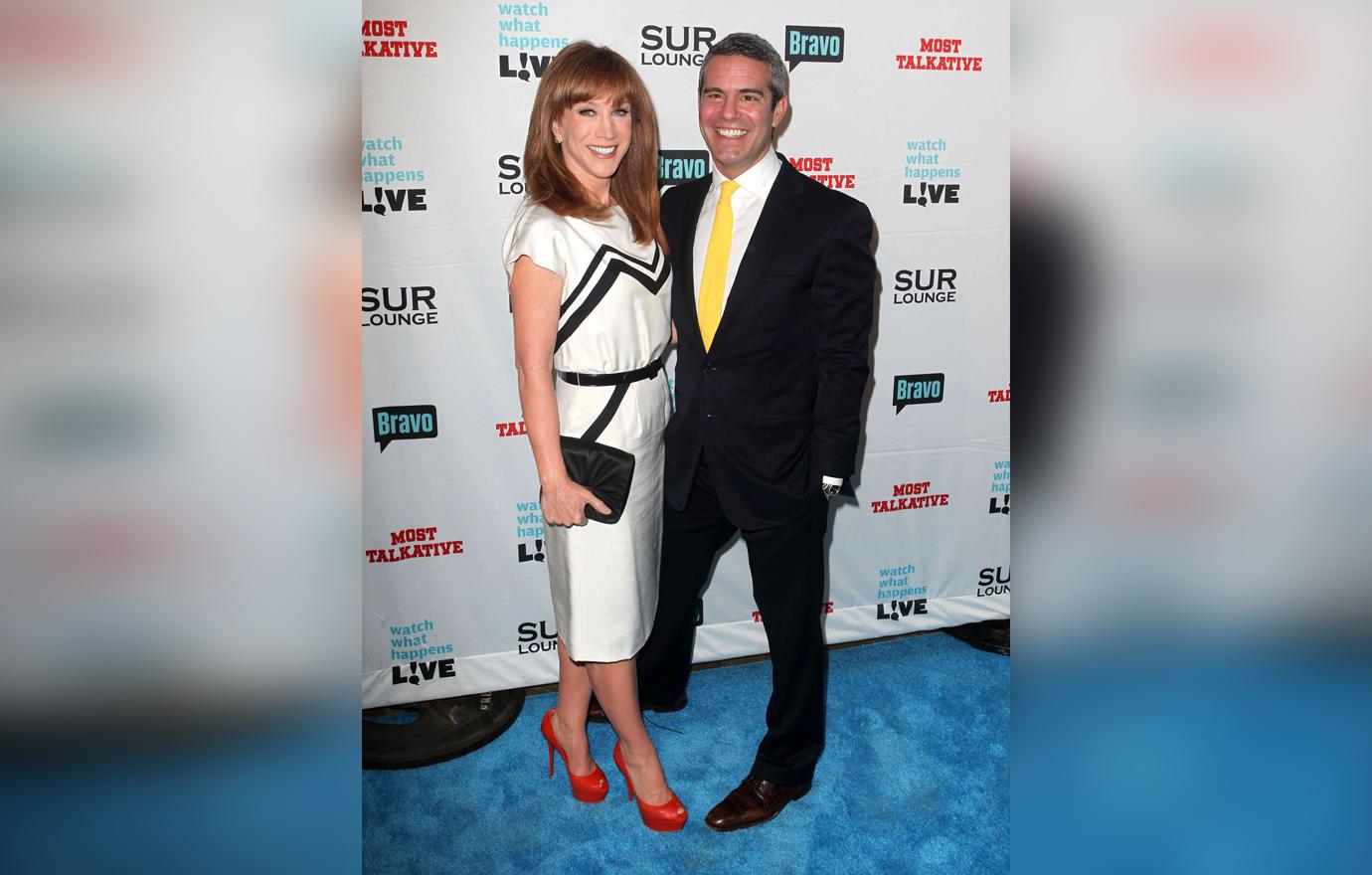 Perhaps Cohen's most famous fallout was with former gal pal Kathy Griffin. As RadarOnline.com readers know, Griffin napalmed her career in 2017 when she shared a photo of her holding Donald Trump's decapitated head. After the controversy exploded, Cohen was given her job as co-host of CNN's New Year's Eve coverage with Anderson Cooper. And later, he told a reporter he didn't even know Griffin, when asked for his reaction to her photo.
That set Griffin off. Hearing the remark, the comedian bashed him on Twitter, revealing that he was her boss for the two years she had a talk show on Bravo, and he treated her "like a dog."
Two years later, Griffin still has no love lost for Cooper. Asked in July 2019 if she was planning on making up with the Bravo host any time soon, she flatly replied "No."
"Why? If he has a skill set, I'd like to know what it is," she added.
"She's made up a lot of stuff about me in the past few years that has just been untrue and sad," Cohen previously responded. "I hope she finds some peace."
Article continues below advertisement
Jenny McCarthy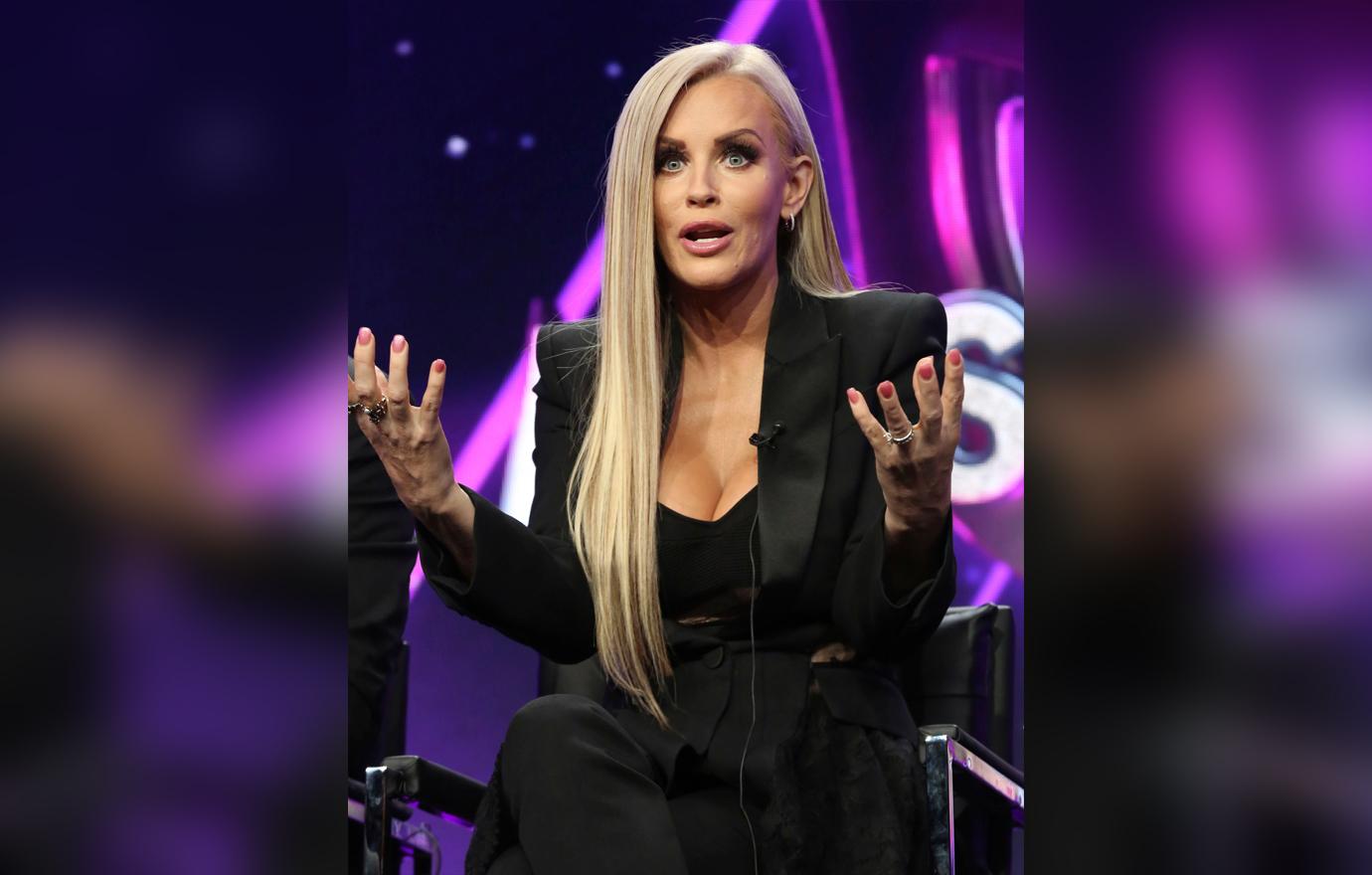 They may play nice in public, but RadarOnline.com revealed Cohen and fellow SiriusXM radio personality Jenny McCarthy are in a heated feud behind closed doors, over who gets the biggest celebrity interview guests!
"Howard Stern gets all the big-name celebrities but all the people that he doesn't want go to the other shows, leaving the stations other hosts, Andy Cohen and Jenny McCarthy, to fight over who gets who," a source told Naughty Gossip in 2018. "All the reality stars want to do Andy's show but Jenny gets better ratings and her interviews are less about her than Andy's. Internally there is a huge battle over guests and the station loves it when their hosts make news. Internally that place has been set up like The Hunger Games!"
Article continues below advertisement
Amber Rose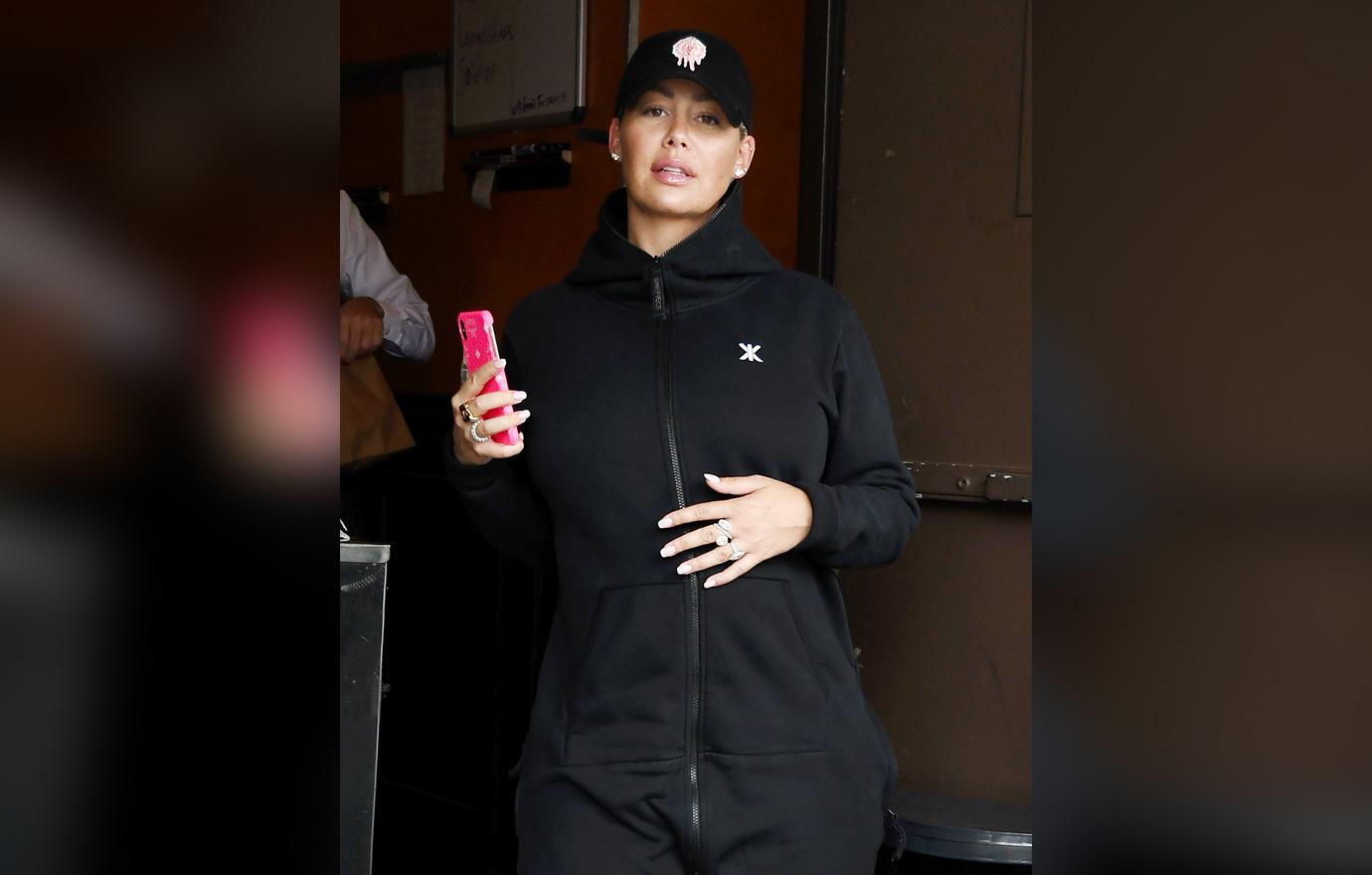 Not to be left out of the running for horrible guest, Cohen confessed to E! News in April 2018 that Amber Rose was on his list of worst interviews.
"She didn't want to answer any of my shady questions," he said at the time. "She turned to me, she goes, 'Am I a horrible guest?' I go, you are in the running for one of the worst guests we've ever had."
Article continues below advertisement
Meghan Markle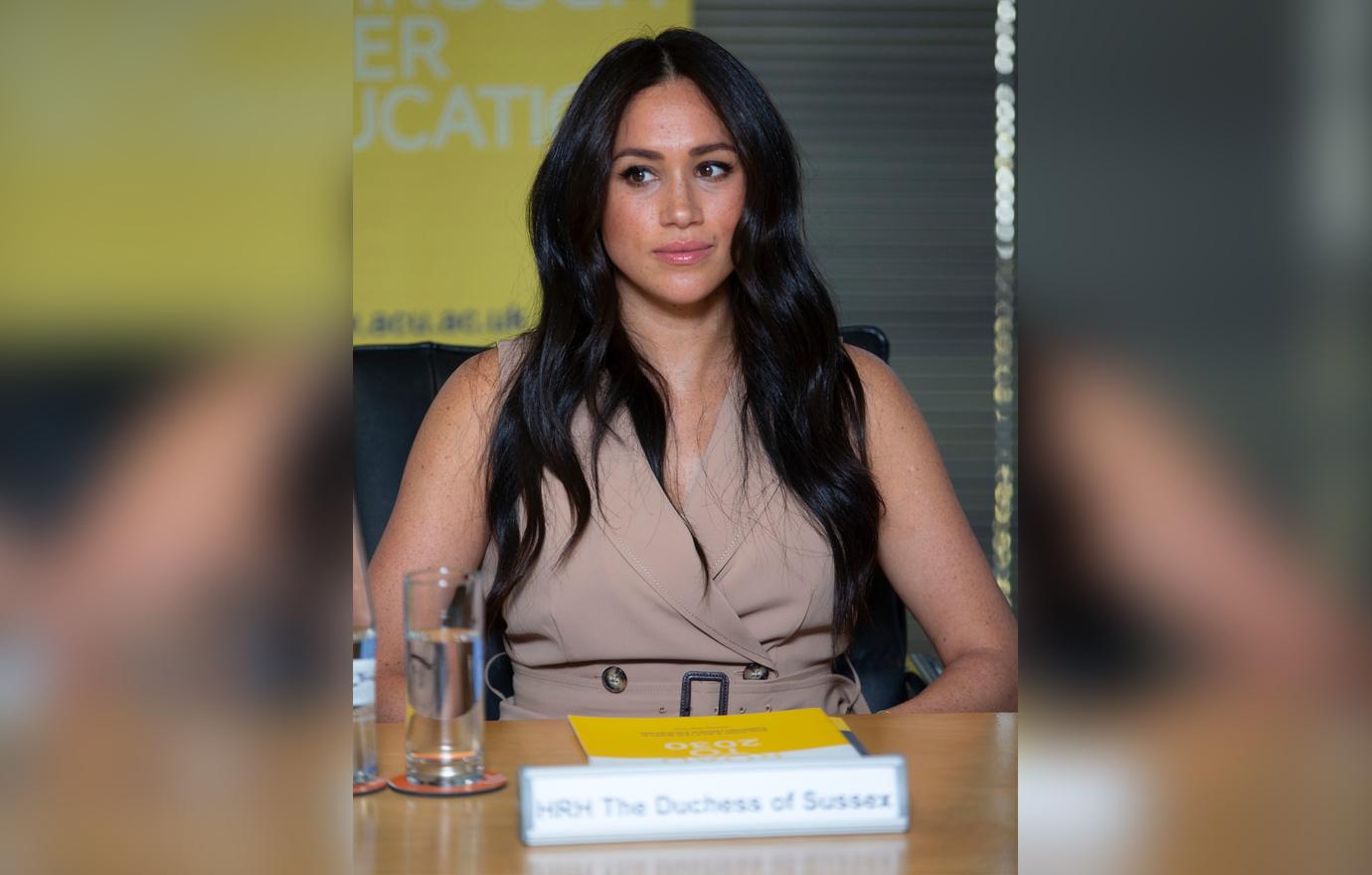 Even members of royalty aren't immune to Cohen's wrath. As RadarOnline.com revealed, the Bravo host is jealous that Meghan Markle's March 2019 baby shower stole his shower's thunder!
"Andy and the Real Housewives have been bragging for weeks that there will never be a more epic baby shower than the one thrown for Cohen's baby boy, Ben. And then Meghan Markle arrived in New York with Amal Clooney and Serena Williams," sources told STRAIGHT SHUTER's Rob Shuter.
"The Bravo bunch are actually jealous," Shuter's source continued. "For some reason, having the best party is such a big deal for them. And now all anyone is talking about is The Duchess' $80,000 baby shower and they are livid."
Article continues below advertisement
Titus Burgess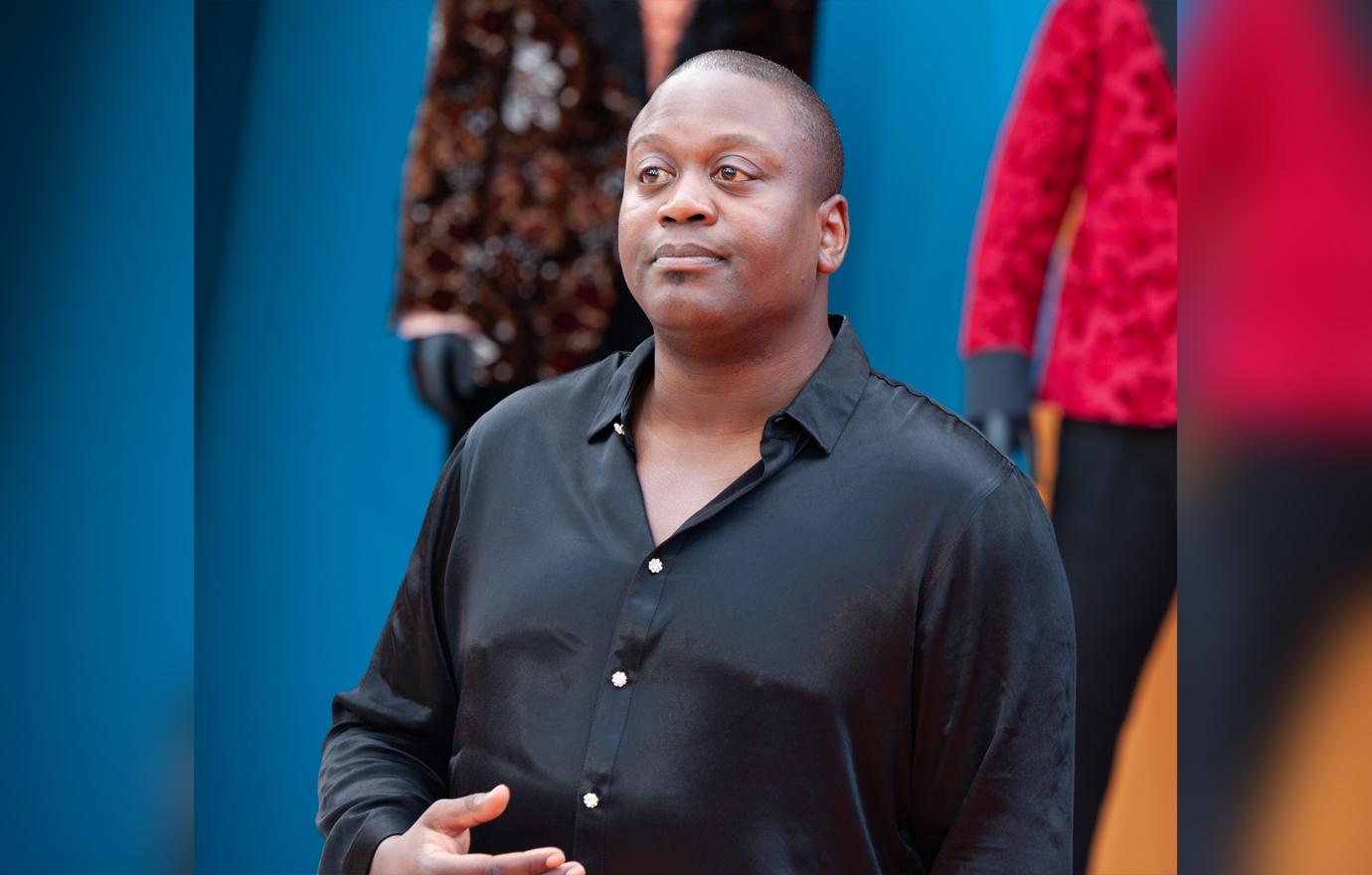 Tituss Burgess, best known for his role as Titus Andromedon on Netflix's Unbreakable Kimmy Schmidt, called the television host "a messy queen" after an awkward interview in July 2019, when Cohen asked about his experience working with Eddie Murphy on an upcoming film.
"I was just wondering if you got close at all because he was very problematic for the gays at one point," Cohen said in an apparent reference to Murphy's old stand-up routines, which often included anti-gay jokes. (Murphy apologized for his remarks in the late '90s.)
Burgess stumbled through his answer, before flatly telling Cohen, "Keep going, girl…Do your show."
He later explained his reaction to fans in an Instagram story: "She can be a messy queen!" he wrote of the Bravo host. "Yes I said it! Don't care he knows either! He should remember his talk show isn't an episode of the real housewives of Atlanta! It's a place where artists come to talk about art and have a little fun. NOT a place to rehash old rumors or bring a star negative press."
Cohen, for his part, told Access that he was not feuding with Burgess. "He might be, I'm not," he said. "He can do whatever he wants, I just don't want to offend him."
Article continues below advertisement
Wendy Williams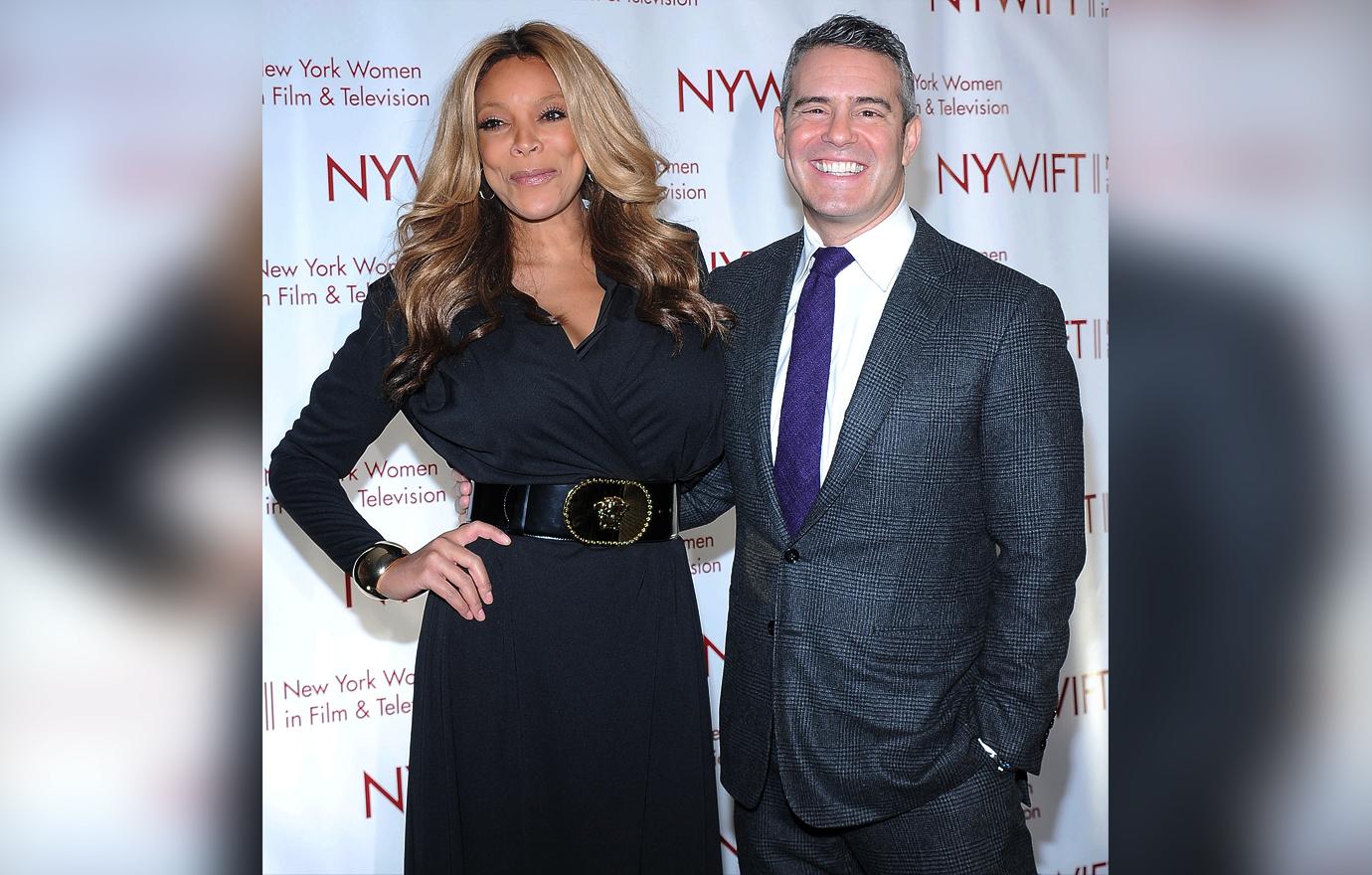 Wendy Williams' ugly divorce from Kevin Hunter may have helped lead to a reconciliation with Cohen. The two had been on the outs for years while she was married to her cheating ex, but after she cut him loose, Williams called a truce with Cohen, who even appeared on her show in July, 2019 to explain the origin of their feud.
"Your husband was not my biggest fan but I want to you know I have been cheering you on the last six years," Cohen told Williams as he handed her some flowers on her 55th birthday.
Since then, their friendship has apparently reignited so hot, RadarOnline.com has learned Cohen has given Williams an open invitation to join his Real Housewives franchise.
Article continues below advertisement
Kim Cattrall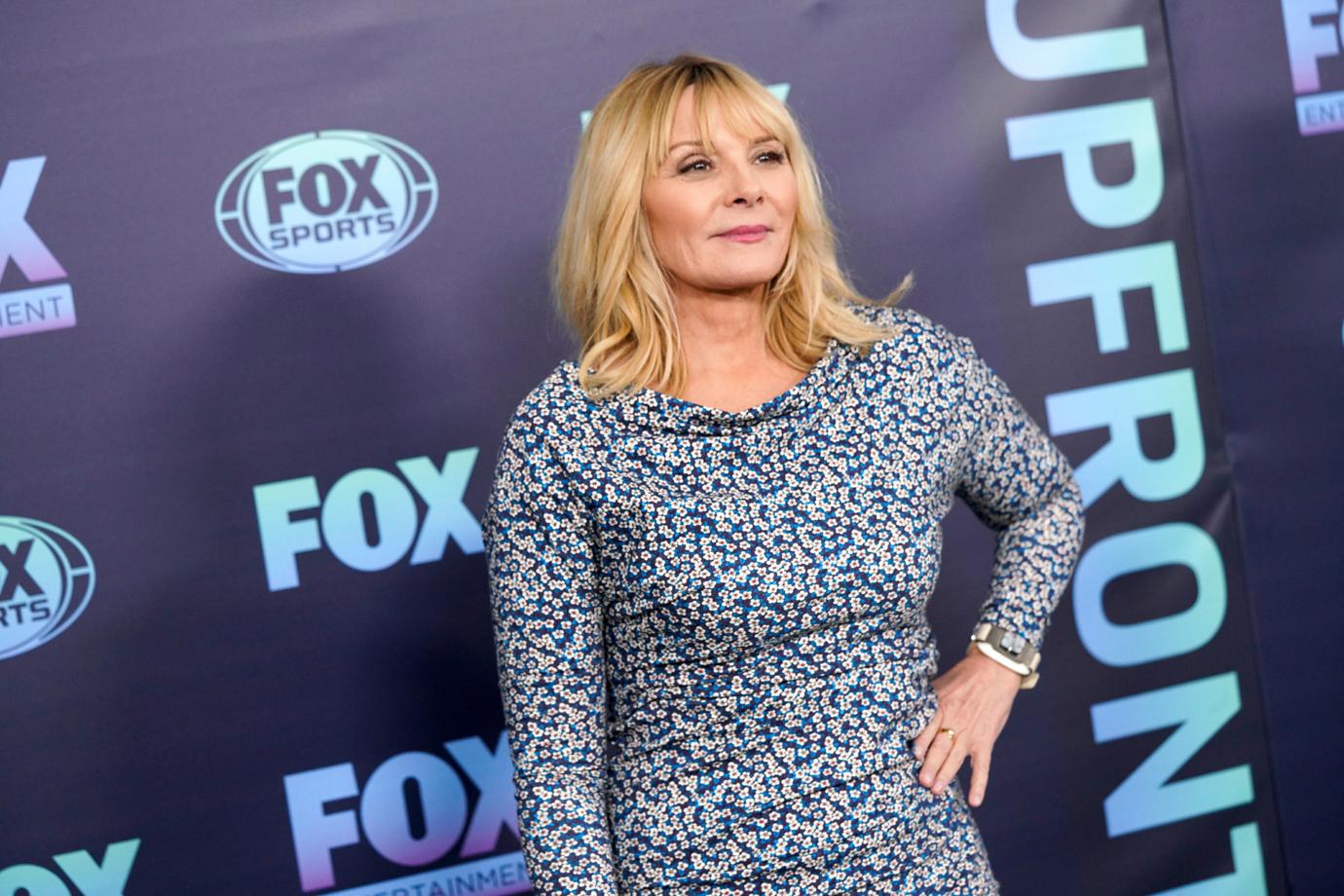 Sometimes, Cohen inserts himself into his friend's feuds, as he famously did in Sarah Jessica Parker's beef with former Sex and the City co-star Kim Cattrall.
As RadarOnline.com readers know, Cattrall spoke in August 2019 of the alleged bullying she endured at the hands of Parker and the rest of her costars while filming the hit series. After Cattrall's younger brother took his own life in 2018, SJP reached out and expressed her condolences, but the grieving star shut her out, viciously telling her, "I don't need your love or support at this tragic time."
Cohen was appalled, and jumped to Parker's defense. "I thought it was fake. I was like, 'There's no way Kim Cattrall has posted this on her Instagram.' This is a woman who is in the middle of grieving the loss of her brother, which is tragic and sad," Cohen said on his Radio Andy show at the time. "She accused Sarah Jessica Parker of exploiting a tragedy!"
Article continues below advertisement
'Real Housewives'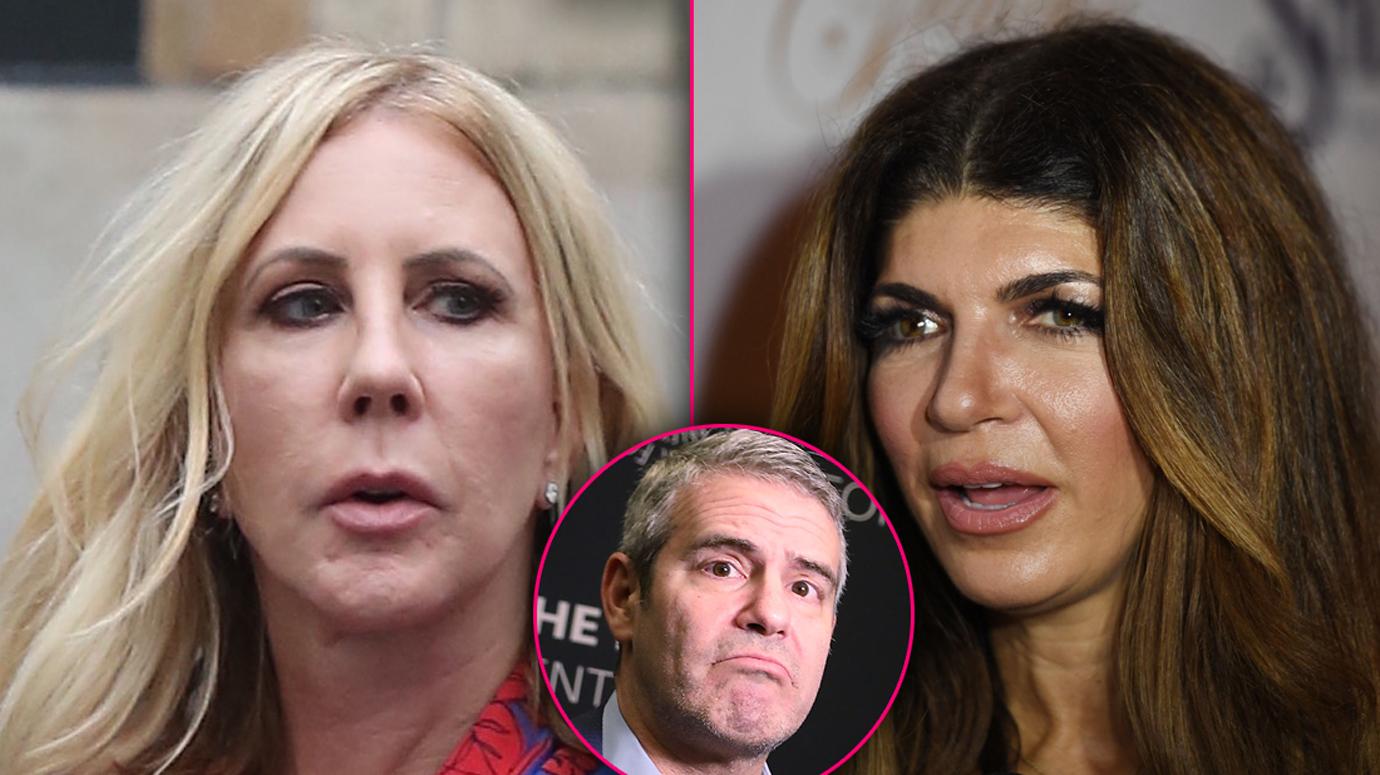 After years of digging up dirt on the stars of his Real Housewives franchises, the ladies turned the tables on Cohen during a December, 2018 holiday special, asking him to finally take a side in some of the most heated squabbles of the show.
When Teresa Giudice, of The Real Housewives of New Jersey asked who was to blame for her family's famous drama over involving her brother Joe Gorga and his wife Melissa Gorga, Cohen shocked her.
"I think part of me wants to say, a little bit you," he responded. "But hold on! But what I think the issue is that you and your brother are a lot alike and I think you both are so passionate I don't think you both take stuff in that the other is saying."
When RHOC star Vicki Gunvalson asked who made more mistakes in her fractured friendship with Tamra Judge, again Cohen was blunt.
"I think you two repeat things a lot. I think you repeat mistakes a lot, you Vicki Gunvalson. I think you both do but I think you might have a harder time taking ownership of certain things."