John Legend Says Wife Chrissy Teigen Is 'Doing Great' Amid Cyber-Bullying Scandal, While Farrah Abraham Claims She's Still Waiting For An Apology
Article continues below advertisement
The 16 and Pregnant-turned-Teen Mom alum says she is still waiting on her publicly promised apology from the 35-year-old model-turned-cookbook author for cyber-bullying her almost a decade ago.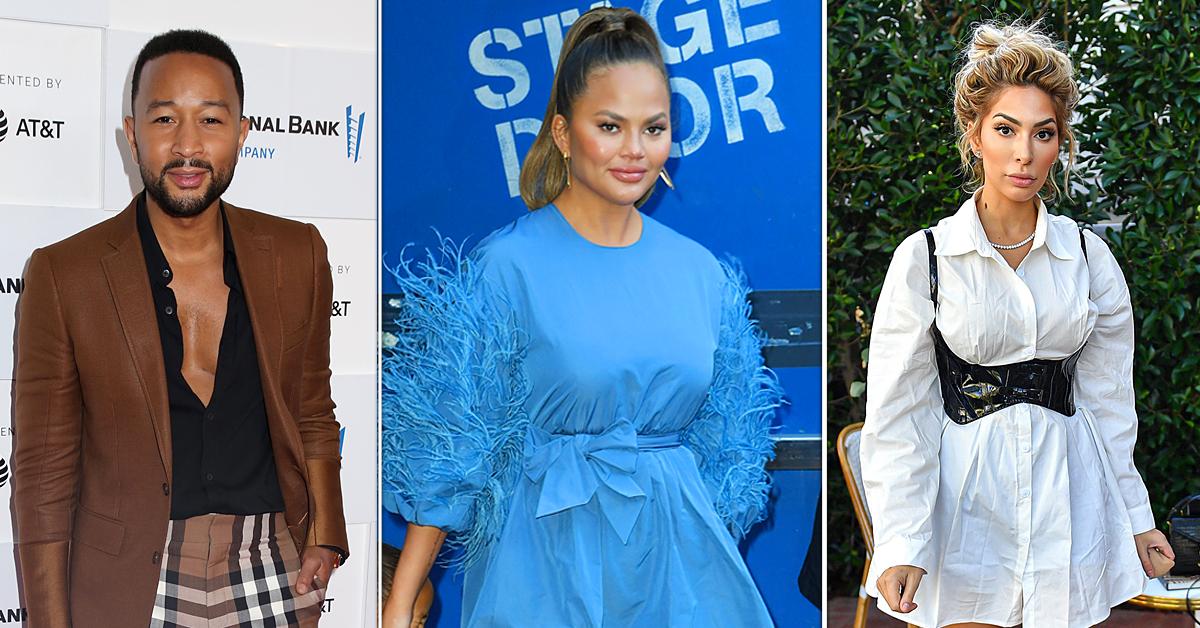 Article continues below advertisement
In 2013 – around the time Farrah attempted to transition from reality television to pornography – Chrissy tweeted at the then-21-year-old, "farrah abraham now thinks she is pregnant from her sex tape. in other news you're a whore and everyone hates you whoops not other news sorry."
Abraham, now 30, was just one of many young people and children in Hollywood on the receiving end of Teigen's streak of mean tweets, many of which resurfaced earlier this year after Courtney Stodden came forward to claim Teigen would also urge them to commit suicide in private messages.
Article continues below advertisement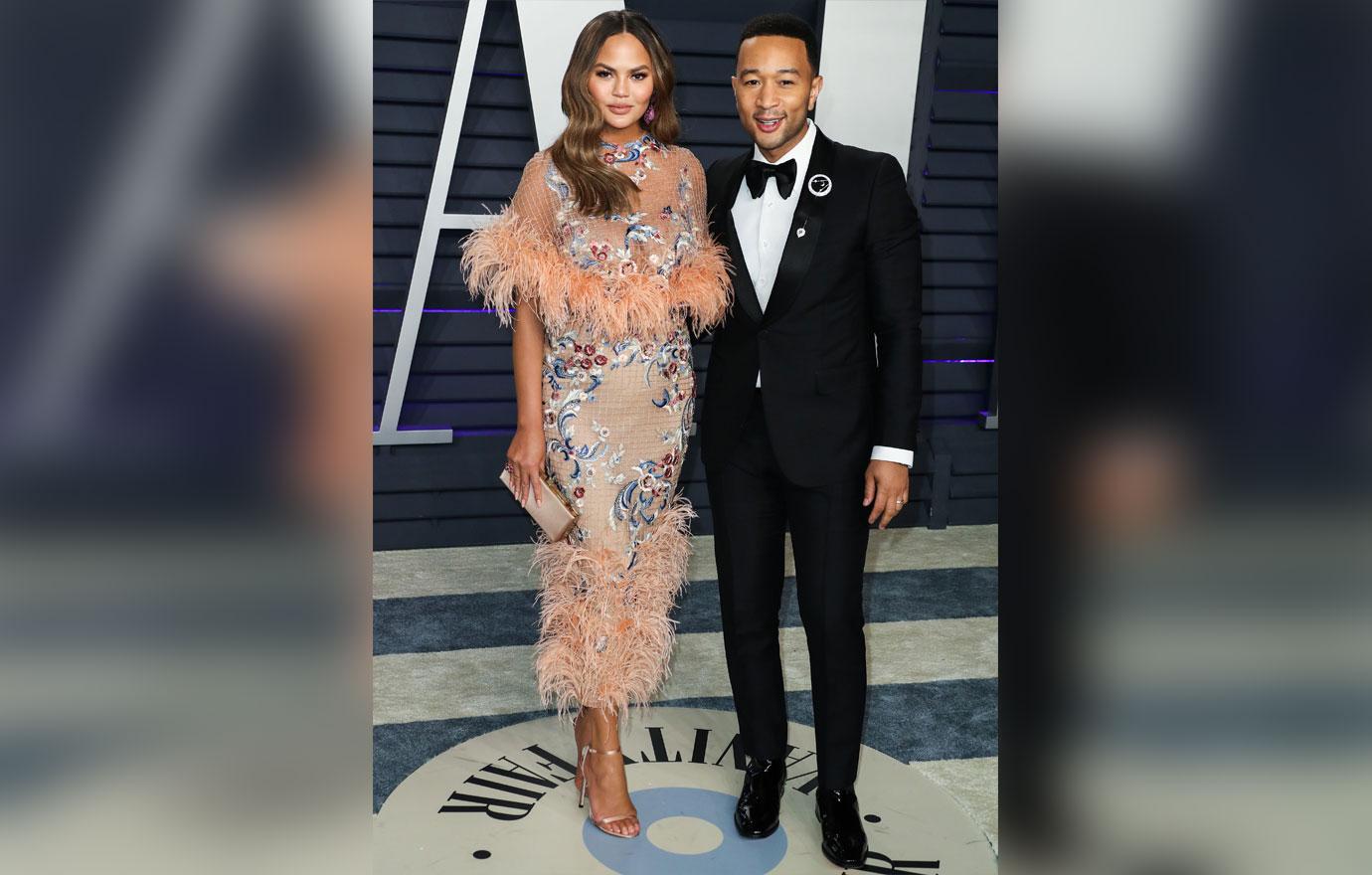 Article continues below advertisement
Penning a lengthy response to Chrissy's long letter on the ordeal – which both women published on Medium – Farrah explained that at the time of the internet attacks, she was "very much staying strong for my daughter and dealing with public sex shaming, by those who took advantage of my vulnerability in the same both men and woman. Like a lot of teen mothers with a lot of undeserved criticism, judgement, being taken advantage of and so much else many older moms will never understand, those who do not have children and men."
Abraham feels Teigen's apology memo was "said through the hate behavior and nice behavior whiplash of mood behavior described by her," adding that her snarky social media remarks were "was used to get clout, notoriety, build a following to get famous, be with possibly the person she wanted to be with, the friend group she wanted to fit in with, get the fashion, style angle of public persona rather than only being discovered through her husbands music video, and act nice to friends she made in real life who believed in being above essential celebrities, gossiping complete immature lies and hate publicly that their friends supported loudly on social media and privately."
Article continues below advertisement
"It was very much a 'Mean Girls' movie spin-off of a 'wish I could use vulnerable, nice, famous types with more following with press push leverage, to be more popular' kind of spiral out that would come sooner or later like in the movie," Farrah went on.
"Chrissys prey of vulnerable young famous women who are true survivors and warrior women today have shared if they had or not heard an apology about her actions from long ago whenever she realized it was wrong then or now," she later added. "It's a rarity in current public victim culture that the wrongly labeled would not exercise their full constitutional rights to have their voices heard, rather than silent and someone in turn speak for them."
Article continues below advertisement
Farrah said that "the irony of Chrissy's cycle is truly one most all alike will experience until they decide to change their narrative and finally learn that does not serve them psychologically in a positive forward direction. Hate, using others, manipulating one's truth is an infection of the brain that needs a good sense of guilt with reflection to fulfill healing and a conscious for their inflected actions on someone."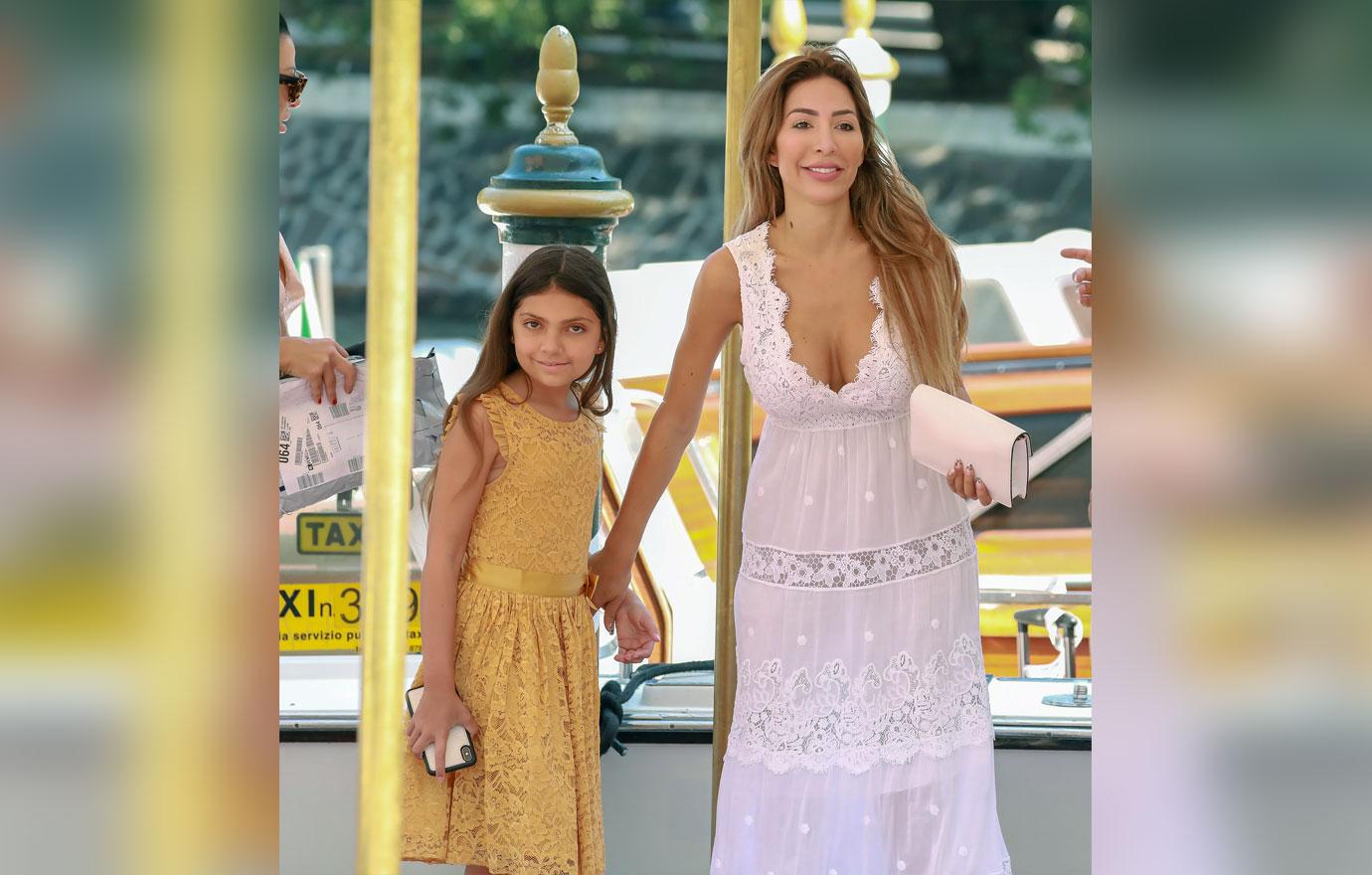 Article continues below advertisement
"As you're asking yourself 'Did Chrissy ever apologize to Farrah', hypocritically as such at this time no she has not," Abraham claimed, as did Stodden. "As a reminder Chrissy ended her light hearted post, so similarly as her past remarks with taking care of her family and herself. So I understand the time it will take to really be beyond her past behavior."
Farrah went on to say she feels Chrissy owes her daughter –12-year-old Sophia Abraham – an apology as well.
"An apology maybe due to me only in Chrissy's eyes but as a mother there's also an apology due to my child who has to witness the aftermath of remarks publicly that not only affects her mom but her. This mentally affects children and their time with their mothers," she wrote. "Those who hurt mother's are also responsible for hurting their children."
Article continues below advertisement
Meanwhile, when a paparazzo caught up with the embattled star's Grammy-winning husband in West Hollywood within hours of Farrah's post, the level-headed singer smiled and said Chrissy was "doing great."
The sentiment seems to directly contradict the way Teigen portrayed herself in her public mea culpa earlier this week, in which she begged for forgiveness from the people she hurt, her family, her friends and her fans...without ever mentioning anyone by name.