Chrissy Teigen Pulls Out Of Netflix Show 'Never Have I Ever' Amid Career-Threatening Courtney Stodden Cyber-Bullying Scandal
Chrissy Teigen has opted to pull out of a Netflix show amid the continued fallout from her career-threatening cyber-bullying scandal involving Courtney Stodden and others.
Article continues below advertisement
The 35-year-old model-turned-cookbook author was set to do voiceover as a guest narrator in Mindy Kaling's coming-of-age comedy series, Never Have I Ever.
"Chrissy Teigen has decided to step away from a guest voiceover role in one episode of the upcoming second season of Never Have I Ever," a spokesperson for the show said. "The role is expected to be recast."
Article continues below advertisement
Details about her replacement have not yet been disclosed.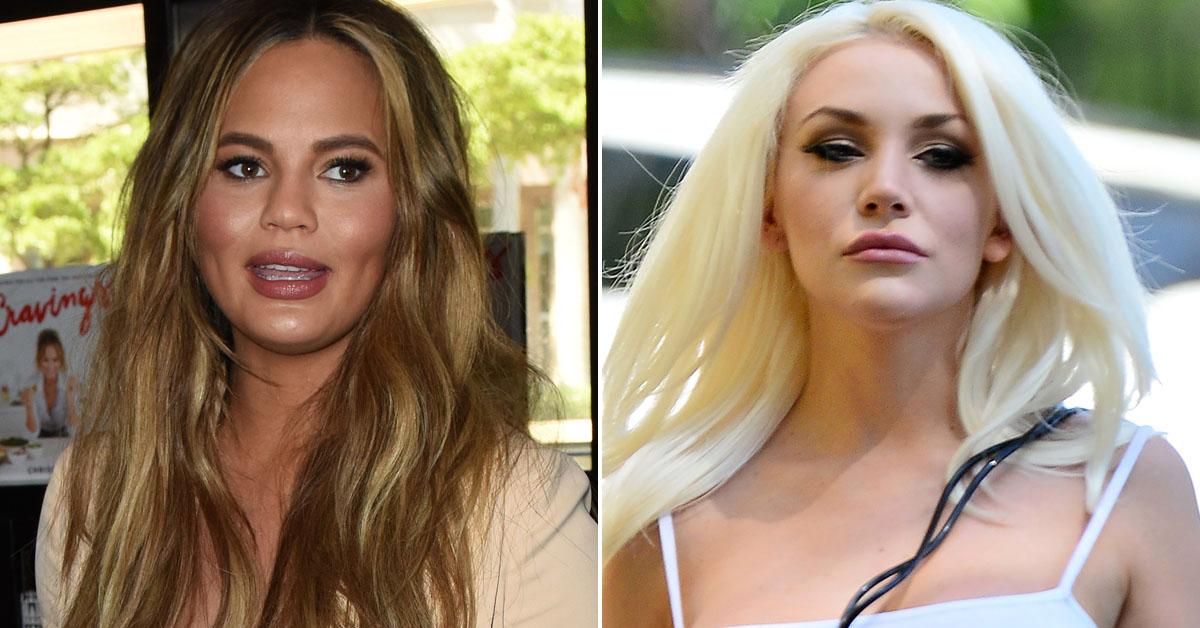 Article continues below advertisement
Back in 2011/2012, Chrissy was vocal about her disdain for Courtney, often publicly tweeting messages wishing they would take a "dirt nap" and "go to sleep forever." But the allegations really only made headlines last month, after Stodden claimed Teigen would also urge them to commit suicide in private messages.
Article continues below advertisement
In response to the backlash, Teigen tweeted a public apology to Stodden and her fans, saying she was "mortified and sad" at who she used to be. "I was an insecure, attention seeking troll," she said, adding that she had "tried to connect with Courtney privately."
Though Stodden accepted the apology and forgave Chrissy, they claimed they "never heard from her or her camp in private." Courtney noted the apology felt like "a public attempt to save her partnerships with Target and other brands who are realizing her 'wokeness' is a broken record."
Article continues below advertisement
After the scandal went viral, several vendors and stores that sell or were going to sell Chrissy's cookbooks and/or cookware line – including Bloomingdales, Macy's and seemingly Target – reportedly cut ties with the star.
Teigen has not commented on the matter further and has remained mum on social media, though earlier this week she was seen in public for the first time in a long time.
Article continues below advertisement
Meanwhile, Stodden was in Palm Springs sharing poolside kisses with boyfriend-turned-fiancé Chris Sheng, who hours later presented his partner of five years with a very large and very sparkly cushion-cut diamond ring. Courtney said "yes."