Chrissy Teigen Spotted For First Time In Weeks, Appears Happy And Unbothered Despite Career-Threatening Courtney Stodden Scandal
Article continues below advertisement
Over the weekend, the 35-year-old model-turned-cookbook author was spotted in Los Angeles, smiling and laughing while on a call. She had reportedly just left a business meeting, which would be a big deal for the recently embattled star.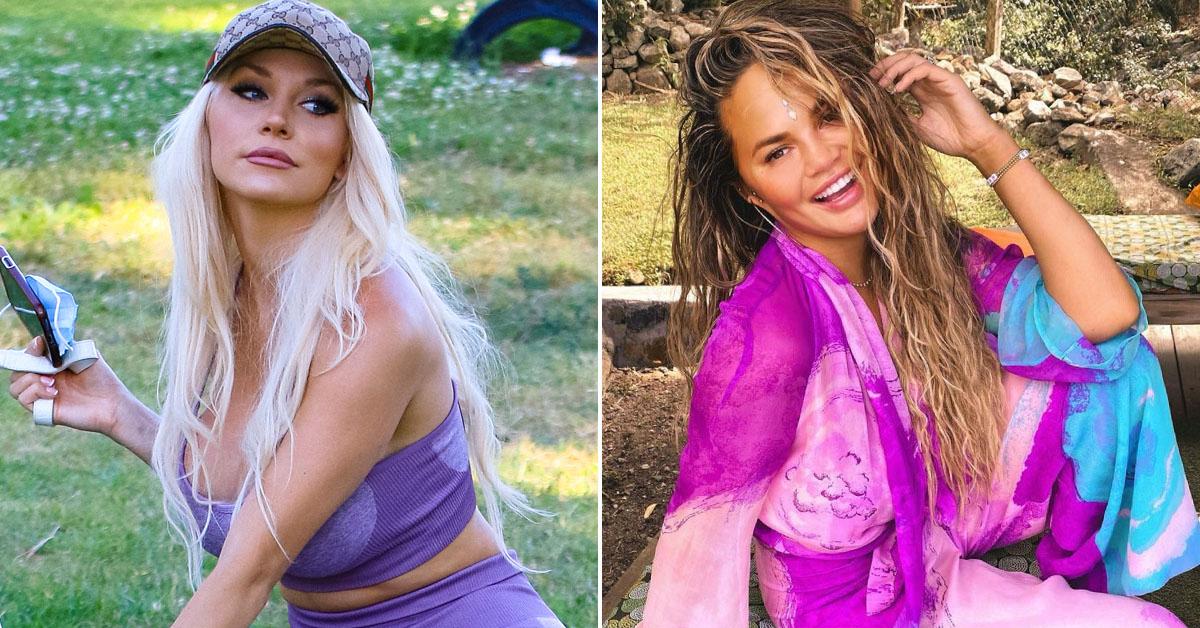 Article continues below advertisement
Saturday marks the first time the usually very public wife of John Legend has been seen out in weeks, following the aftermath of her career-threatening cyber-bullying scandal involving a then-teenage Courtney Stodden.
Back in 2011/2012, Chrissy was vocal about her disdain for Courtney, often publicly tweeting messages wishing they would take a "dirt nap" and "go to sleep forever." But the allegations really only made headlines this month, after Stodden claimed Teigen would also urge them to commit suicide in private messages.
Article continues below advertisement
In response to the backlash, Teigen tweeted a public apology to Stodden and her fans, saying she was "mortified and sad" at who she used to be. "I was an insecure, attention seeking troll," she said, adding that she had "tried to connect with Courtney privately."
Though Stodden accepted the apology and forgave Chrissy, they claimed they "never heard from her or her camp in private." Courtney noted the apology felt like "a public attempt to save her partnerships with Target and other brands who are realizing her 'wokeness' is a broken record."
Article continues below advertisement
After the scandal went viral, several vendors and stores that sell or were going to sell Chrissy's cookbooks and/or cookware line – including Bloomingdales, Macy's and seemingly Target – reportedly cut ties with the star.
Teigen has not commented on the matter further and has remained mum on social media.
Article continues below advertisement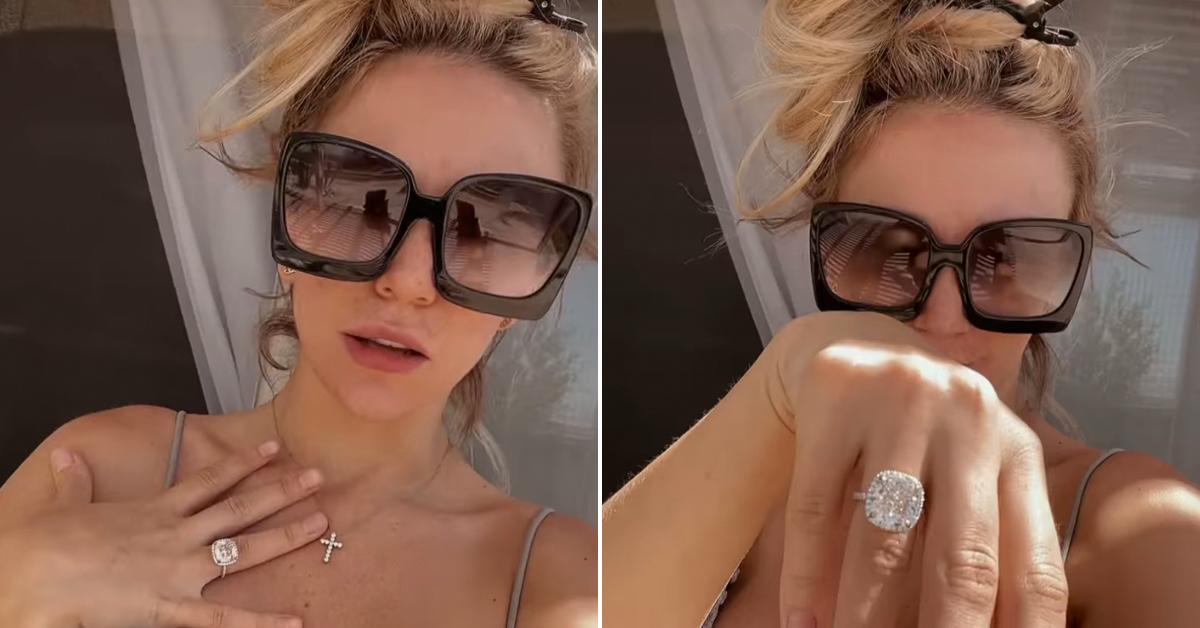 Article continues below advertisement
The entrepreneur and startup adviser proposed to the bombshell media personality on Friday, presenting them with a very large and very sparkly cushion-cut diamond ring.
"I said yes ...OH and the ring made me gag it's so beautiful 🔥😍💎 #engaged #stopasianhate #diamondsareagirldbestfriend," the 26-year-old beauty captioned a video of several still shots of them showing off their newest bling.
Courtney – who identifies as nonbinary – was previously married to actor Doug Hutchison when the former was 16 and the latter was 50, having previously described themselves as "an abused minor who was married to a predator." Stodden endured years of public ridicule for the marriage, and much of it came from Teigen.