Courtney Stodden Gets Engaged To Boyfriend Chris Sheng, Shows Off Massive Sparkler
Article continues below advertisement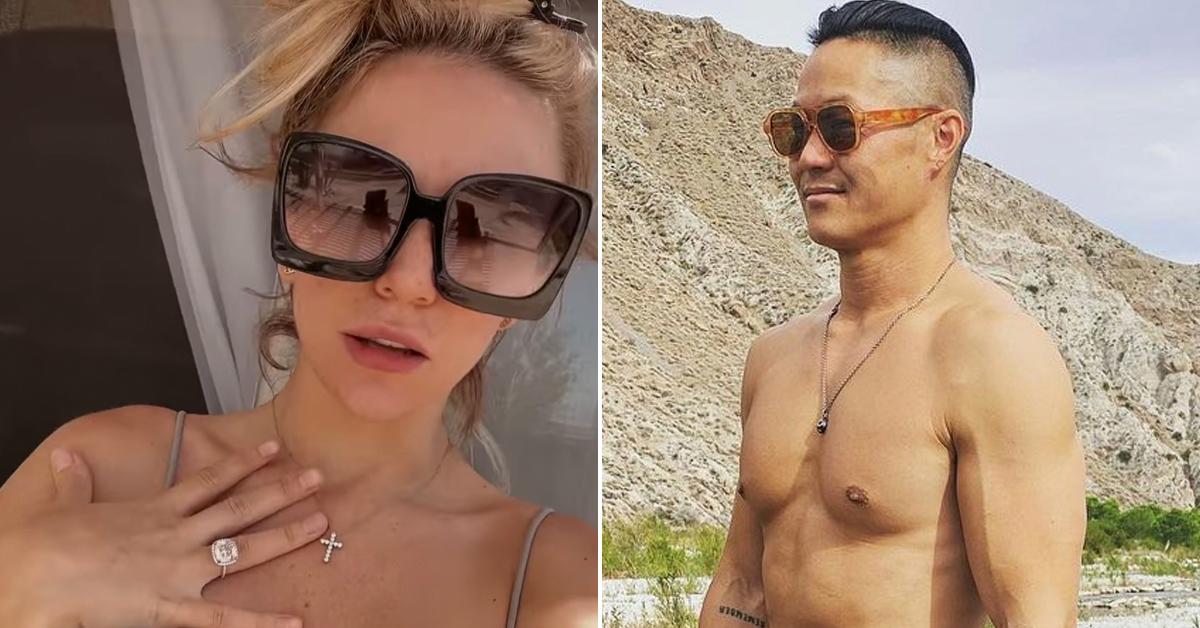 Article continues below advertisement
Courtney – who identifies as nonbinary – was previously married to actor Doug Hutchison when the former was 16 and the latter was 50, having previously described themselves as "an abused minor who was married to a predator." Stodden endured years of public ridicule for the marriage, and much of it came from the Twitter-loving wife of John Legend.
Article continues below advertisement
And even though Chris has had his soon-to-be life partner's back amid the scandal, he was all about gushing over their engagement Sunday afternoon.
Article continues below advertisement
"So this happened!" he captioned two photos of Courtney wearing the ring and one photo of a romantic, candle-lit place setting. "Not how I planned but the moment was right. On Friday, May 28 I proposed to the love of my life and they said Yes. I feel so blessed and fortunate."
"We have both grown so much since we first met, and the fact that we have both been able to grow into better, stronger, more secure individuals while still being in a relationship together makes me have faith that this partnership will last a lifetime," he added, noting that, "for the first time we're both experiencing unconditional love. The truest kind of love. The kind where we may not always like each other but will ALWAYS love and respect each other."
Article continues below advertisement
Sheng ended his sweet post by promising to always be Stodden's "rock, support, and shoulder to lean on - no matter what. I got you. Ily."
Article continues below advertisement
And when he says he'll always be there for them, that includes whenever celebrities like Chrissy Teigen send them messages urging them to kill themselves.
On May 12 – the same day the model-turned-cookbook author issued a public apology to Stodden for publicly and privately fantasizing about their death in decade-old tweets – Sheng stood up for his partner.
Article continues below advertisement
"As someone who has witnessed first hand the effects of traumas resulting from severe bullying (by media, celebrities, and general public scrutiny) on an adolescent, I can only hope that others empathize and do not excuse the behavior, rather go inwards to see how they can be a part of the solution," he wrote on social media. "That is my hope."
Chris went on, "I know being in a relationship with this caring spirit for the past 5 years has made me become a better person by forcing me to take a hard look at myself in the mirror. None of us are perfect, but if we are willing to change and work towards being better, the world will be better as a result."
Article continues below advertisement
"I mean if you have trouble empathizing, imagine your niece, nephew, cousin, mother, son or daughter," he suggested. "Would there ever be a scenario where it would be ok for someone to tell them to go kill themselves (over the course of years, mind you)?"
After the cyber-bullying scandal went viral earlier this month, several vendors and stores that sell or were going to sell Chrissy's cookbooks and/or cookware line – including Bloomingdales, Macy's and seemingly Target – reportedly cut ties with the star.