Cynthia Bailey: Stop Worrying About Me NeNe Leakes, Find 'A Decent Wig' & 'More Flattering Makeup'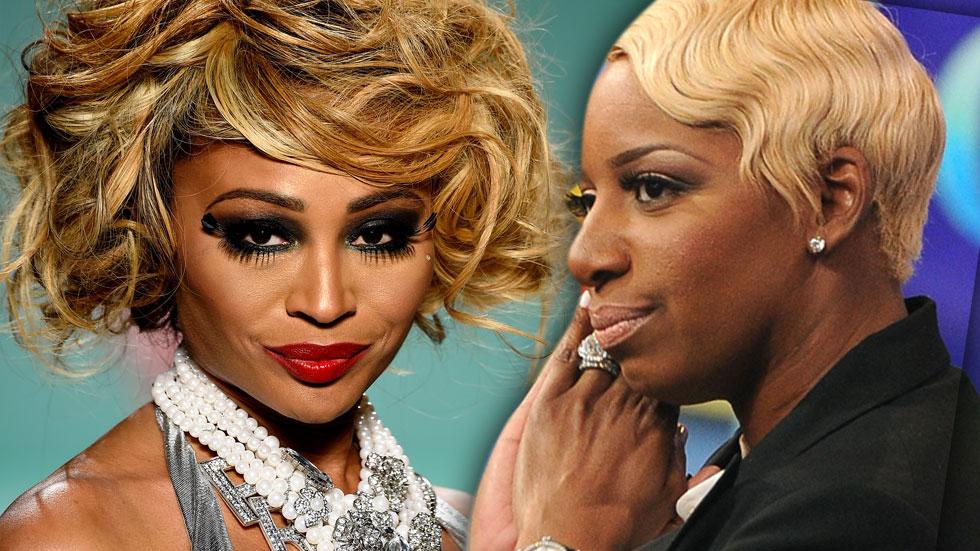 Cynthia Bailey went for the jugular in her vicious feud with former friend NeNe Leakes in a new Bravo blog, saying that instead of focusing her energy on bashing her, her Real Housewives of Atlanta castmate should use the time "looking for a decent wig and a more flattering makeup direction."
The anger-fueled blog came after NeNe's recent appearance on Watch What Happens Live, where the Glee star said her battles with both Cynthia and Kenya Moore have led to so much "drama" and "negativity" she's considered quitting the Bravo show that made her a star.
Article continues below advertisement
"I honestly do not want to get up every day and sit with a bunch of negative women that are b*tching over nothing," NeNe said, later joking she called Cynthia a "funk box" because "she was looking so funky" on once occasion.
Watch the video on RadarOnline.com
After Cohen stirred the pot, showing her a video of Cynthia trash talking her, NeNe pulled the star card.
"Little ol' sad Cynthia," NeNe said. "Let her have her moment — I don't have the time, I'm on Broadway."
Cynthia, in her blog, said she's not surprised her friend-turned-enemy is throwing shade her way because "that's who she is."
Cynthia said that NeNe's game-plan on the show has been to "embrace the people that are with you and try to destroy the people who are not."
"It's the same ol' two step."
Cynthia said that her time as NeNe's friend and confidante showed her the Broadway beauty is willing to throw someone under the bus if they're not her loyal cheerleaders.
"I have seen her do it to other ladies on the show (past and present)," she said, possibly referring to NeNe's past feuds with castmates such as Kim Zolciak, Shereè Whitfield and Moore. "So although it was disappointing, it was not a big surprise when she did it to me.
"It's no secret that NeNe has gotten into it or fallen out (at one time or the other) with mostly all the ladies."
We'll see more sparks fly between these two when the Real Housewives of Atlanta airs Sundays at 8/7c on Bravo.