Cynthia Bailey Is 'Offended And Embarrassed' By NeNe Leakes' 'Blatant Disrespect' For Peter Thomas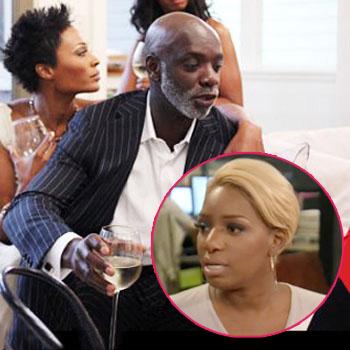 Real Housewives of Atlanta star Cynthia Bailey is sick of NeNe Leakes' "blatant disrespect" toward her husband Peter Thomas – and called her out in a scathing new Bravo blog.
As RHOA fans witnessed, Peter confronted NeNe, revealing he disapproved of her cold and awkward speech at the Saving Our Daughters ball and told the Glee star that she shouldn't have let her issues with Kenya Moore take away from the charitable event.
Article continues below advertisement
In turn, NeNe called him "a bit-h."
Faked Scenes, Lies & Payoffs – The Ultimate Guide To Reality TV Shows
"I am beyond offended and embarrassed that one of my closest and most loyal friends called my husband a bit-h for speaking the truth. Not only is it blatant disrespect, it's also dirty. It crosses the line, and hits way below the belt," Cynthia wrote on her Bravo blog.
"A little surprising coming from someone who prides themselves on being such a GOOD FRIEND and the authority on who is not one."
Cynthia went on to explain that she didn't appreciate Peter for confronting NeNe though.
"I was a little upset with Peter the next morning (after Kenya's event) for confronting NeNe (although she actually confronted him), because I did not think it was the right time to talk. The night had already taken a turn for the worst, and I didn't see the point in trying to fix something that was already broken," she wrote.
But it appears Cynthia, Peter and NeNe are working on their friendship and trying to move forward from the heated confrontation.
"I was so happy when NeNe and Gregg showed up at Peter's party! The fact that my girl was able to take the high road and come to the party was validation that we indeed had a solid friendship and would always be able to work through our differences no matter how big or small. That's what real friends do!" Cynthia wrote.